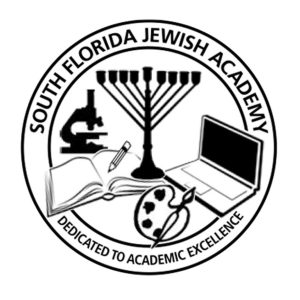 Since its inception in 1997, The South Florida Jewish Academy has stood out amongst other schools because its doors are open wider and warmer to Jewish students from all over South Florida. As a result, our student body is a beautifully diverse group of learners from families of different backgrounds, countries, customs, and experiences, all coming together to create the colorful mosaic that is the Jewish people. Deeply ingrained in our culture are respect for difference, kindness for others, and appreciation for uniqueness. This is founded in our belief that each child is created in the image of God. This is why all types of children are drawn to our school and flourish together. It is also why over the last fifteen years, we have invested in a state-of-the-art facility including top-of-the-line science labs, an art room, a robotics lab, and modern classrooms to allow different learning paths.
In recent years, we have been blessed that our student body has increased rapidly and dramatically. Yet, at the same time, as our school has grown, so has our needs. We need your support to provide an enriched Jewish learning environment with intentionally small class sizes with teachers trained on reaching each individual child. 
Your donation today will ensure our continued growth, and ensure each child is taught in their unique way. Each dollar you give further increases our ability to nurture a culture of kindness and personal growth like no other school can. Each dollar you give keeps our state-of-the-art facility ahead of the curve and what our students need to succeed today and tomorrow. Each dollar you provide allows us to hire the best teachers that our students deserve to thrive. 
This year started off strong, but it is only the beginning. With your help, our students will have the best year in our history and set the stage for the most remarkable years ahead.