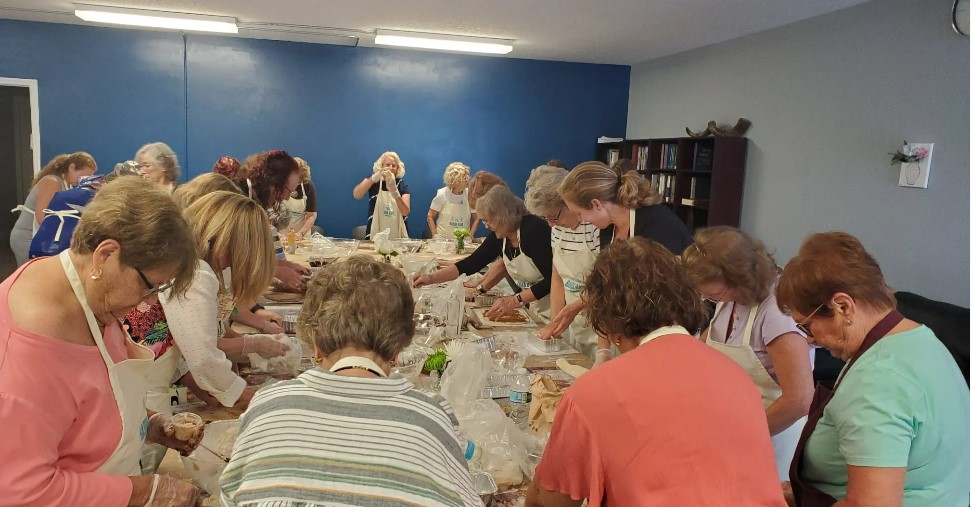 Do you know what it looks and feels like to be a part of a vibrant Jewish community?
"Being unaffiliated and unable to drive long distances, I am delighted Chabad is here and close by…. During holidays, the Rabbi or his family stops by my home to leave a token of the holiday outside my door: some cake, cookies, symbols of that holiday…. In fact, they were frequently more empathetic than my own family. It's a great comfort to me! Thank you!" – Ellie
"The opportunities I have had with the Chabad Center, especially around the holy days and Shabbat services have brought a more spiritual aspect to my Jewish understanding. They have been an opportunity to see the Torah as more than just a collection of stories and allowed for a deeper appreciation of what the Torah means, even in everyday matters. I am still a work in progress, but the Center has provided me a chance to connect more meaningfully with my Jewish heritage and find the pleasure in learning Torah rather than the experience of forced learning I had as a youth." – Neal
"I am growing in my Yiddishkeit, and deepening my faith and belief in G-d, thanks to you. Your classes are very spiritually uplifting to me…. Chabad of St. Augustine is such a loving and welcoming place!" – Ruth
"Chabad has changed my life and continues to do so. I put on Tefillin every day now. The JLI courses are superb! Shabbat services at the Chabad Center are very recharging to my Jewish soul. I have become more observant…. and know my life has changed in many positive ways!" – Dr S.
Who makes up the incredible St Augustine Jewish community?
The spiritual seeker; the older couple hoping to enrich their Jewish knowledge; the mom looking to connect with other moms; the family seeking an inspiring holiday celebration; all these people, and more, comprise the beautiful, cohesive community that is drawn to Chabad.
Chabad Jewish Center receives no central support, and is entirely funded by donors like you.
Your support makes it possible for Neal, Ellie, Ruth and so many others to have a warm and welcoming Jewish community to call home!
This is why we've been challenged to raise $18,000 for our end-of-year campaign. Every dollar you donate will be matched by generous benefactors, bringing the total funds raised for the community to $36,000!
HOW THE CAMPAIGN WORKS:
Every dollar you donate will be DOUBLED!
$100 grows in $200
$250 grows into $500
$500 grows into $1000
$1,800 grows into $3,600
This Year End Drive will give Chabad the $36,000 boost it needs to close this fiscal year and start the new one in a stronger position to LIGHT UP ST AUGUSTINE. Kindly donate generously and please forward this page to your friends and family and encourage everyone to participate in the year-end, tax-deductible, community drive.
A tremendous thank you to our generous benefactors who are matching every dollar!