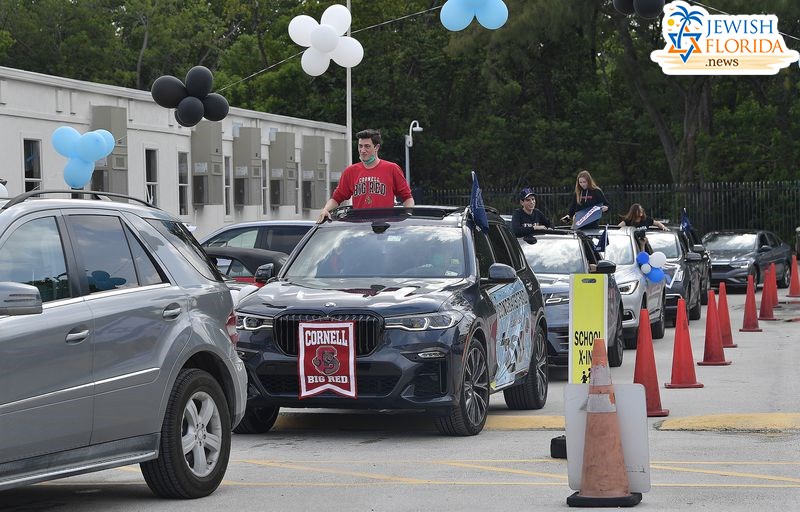 Scheck Hillel Community School in North Miami Beach will recognize founders, leadership, faculty, staff, families and alumni when it celebrates its 50th anniversary with an online event on March 18.
"As we mark this extraordinary milestone, it is with kavod [respect] and hakarat hatov [gratitude] for our founders that we carry forward Scheck Hillel's sacred mission, core values and beloved traditions, reimagining Jewish education for a new generation," said Vanessa Donaher, head of school.
The Jewish school started as a storefront with elementary school grades. It expanded to ninth grade by the 1980s. Today, it educates students from 18 months old to 12th grade. In 2020, it was named a National Blue Ribbon School by the U.S. Department of Education.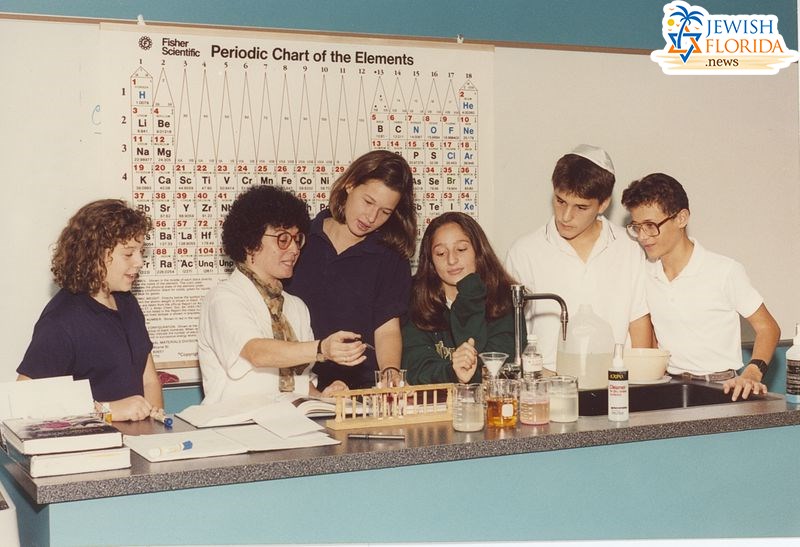 The upcoming Zoom anniversary celebration begins at 7 p.m. and is free for all community members.
"People will hear from some of our most beloved faculty, staff and alumni, and they'll really get a sense of where people are and how much Scheck Hillel has shaped them," Donaher said. "There will be a focus on our founders as we acknowledge what an incredible gift they have given us and how proud they should be of what they created."
Donaher continued, "I don't think our early leadership could have imagined what's transpired 50 years later."
"At the event, guests will see videos, receive heartfelt greetings and have opportunities to share in the Hillel journey," she noted. "It's really going to be quite beautiful."
Donaher said, "Even if you don't have a direct connection to the school, you will feel what defines it."
"We're encouraging families and community friends to tune in as this is such a warm, amazing place that has held a significant role in South Florida's Jewish community," she added.
A few alumni commented on the school's impact on them.
Gabrielle Koslovsky Schpilberg, who graduated there in 1996, said the school has meant a lot for her family, and that it's basically home for them.
"My husband knew there was no other choice than for our kids to go to Hillel," Koslovsky Schpilberg said.
Koslovsky Schpilberg's children, who are students at the school, are fifth grader Sofia and eighth grader Alexander. Her mother is Susan Koslovsky, who was the school's president from 1997-2000.
"Hillel definitely framed our Jewish identity," Koslovsky Schpilberg said. "Being a student at Scheck Hillel and being in a Jewish day school definitely helped me in choosing Brandeis University, which has a strong Jewish identity. As a college student, I really appreciated that I had the upbringing of attending a Jewish day school."
Elise Scheck Bonwitt, who graduated from the school in the 1980s, said, "Other than my family, my Hillel education is probably one of the most important things that shaped my Jewish identity."
"At Hillel, I learned everything that's in the Torah, values and Hebrew," Scheck Bonwitt continued. "That became a very important part of my life."
Scheck Bonwitt is the daughter of two of the school's original founders, Raquel and Michael Scheck.
"I have three kids who have graduated from Hillel and two who are current students, so it's been very moving for me to see them graduate from the school my parents helped found," she said. "It's kind of like the circle of life. I know it's very meaningful to them and it's very meaningful to the entire family that we're able to witness this."
Both Scheck Bonwitt and Koslovsky Schpilberg commented on the school's continued growth since they graduated there.
"When I was younger, there were maybe 20-30 people in my graduating class," Scheck Bonwitt said. "I have a daughter who's now a senior, and the school has about 80 people in a graduating class. It's great to see how much we've grown from when I was there."
Koslovsky Schpilberg said, "I appreciate everything that I received from Hillel and am so happy that my children are now building such a strong Jewish foundation as well."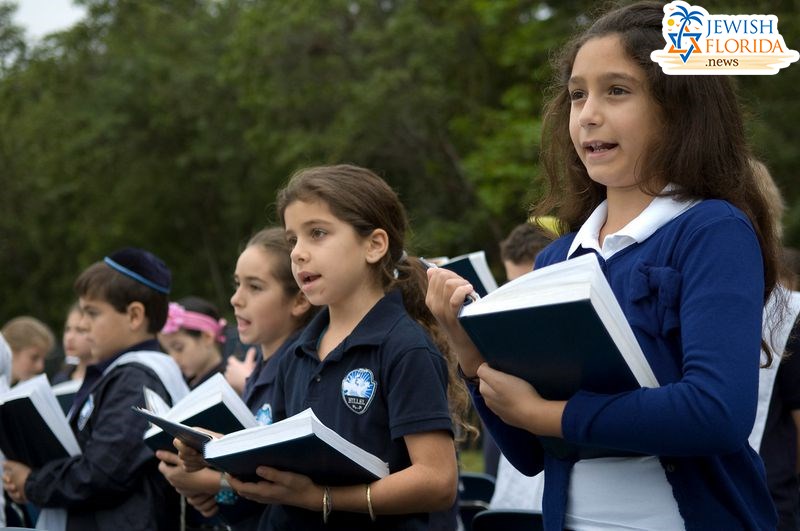 Donaher, who has been with the school for 10 years and its head for three, said she has seen tremendous growth there in the past decade while noting that it strives to advance every day in every way possible.
"At the same time, we've remained constant in all the things that have made Hillel, Hillel," she continued. "What makes us who we are has never changed in 50 years. Our school is solid to its core and, at the same time fostering new growth. Like fellow parents, faculty and community members, I feel blessed to be part of Scheck Hillel's history and future."
The anniversary celebration will culminate with the announcement of the winners of a year of Scheck Hillel tuition and two round-trip tickets to Israel on American Airlines donated by Jerry Allen Travel.
Registration for celebration is required. Visit eHillel.org/50 to register and more information, including the digital ad journal. The school's website also has an alumni page, which includes a yearbook collection.
Source: https://www.sun-sentinel.com/florida-jewish-journal/miami/fl-jj-north-miami-beach-scheck-hillel-anniversary-20210312-cn5k2wi56fc43lnrus5pqt5cum-story.html