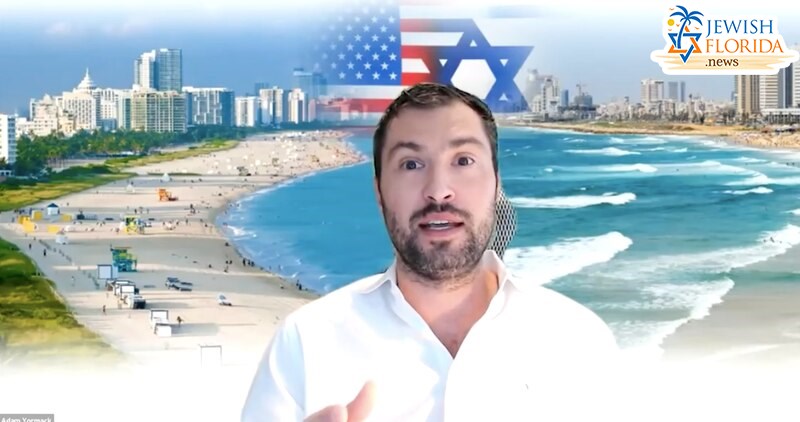 Leaders from the biotechnology and pharmaceutical fields of Israel and Miami participated in a Zoom panel discussion hosted by Jewish National Fund-USA's South Florida Region.
Part Two of the "U.S. & Israeli Innovations in the Life Sciences" webinar series drew approximately 150 viewers. Adam Yormak, a JNF-USA Miami board member, served as the webinar's M.C. Meital Stavinsky, a partner for the law firm Holland & Knight and co-chair of its Israel Practice, moderated the panel discussion. The event also included a fireside chat with Prof. Dror Mevorach, chief scientific and medical officer for Enlivex Therapeutics in Israel.
Ron Kriss, JNF-USA's president of South Florida, said the webinar was one of the organization's best attended virtual events to date.
"We were fortunate that our event moderator, Meital Stavinsky, was able to secure an exclusive interview with Prof. Dror Mevorach to discuss his potential cure for COVID-19, Allocetra, and his take on Israel's response to the pandemic," Kriss said. "The panel of speakers she put together for this event included an incredible group of experts from Miami and Israel who discussed their innovations in medical technology, therapeutics, diagnostics and artificial intelligence."
Kriss continued, "The event provided a wonderful opportunity to bring our community of Israel supporters and the business community together to raise funds and awareness of the work we are doing in Israel."
Panelists were Isaac Litman, founder and chief executive officer of Neteera Technologies in Jerusalem; Dr. Osnat Sela Tavor, chief technology officer of Nanose Medical based in Israel; and Andrew Satz, CEO of the technology company EVQLV in Miami.
The event also included a JNF-USA's food technology update by Nathan Hoffman, CEO of the organization's Galilee Culinary Institute.
Visit facebook.com/jewishnationalfund or JNF-USA's YouTube channel to view recordings of the "U.S. and Israeli Innovations in the Life Sciences" webinars.
Source: https://www.sun-sentinel.com/florida-jewish-journal/miami/fl-jj-miami-jnf-usa-panel-israeli-innovations-20210312-2vhtrzmt5ravvan3tpt6wvhb3u-story.html