A woman seen in a viral video yelling profanities, including calling someone a "stupid Jew," has insisted that she is not anti-Semitic.
A video posted on Twitter by StopAntiSemitism.org showed a woman identified as 64-year-old Leslie Socolov yelling at a person in a parked white SUV outside a restaurant in the 9100 block of Glades Road in Boca Raton, Florida.
"Move your f**king car, you stupid Jew!" Socolov is heard yelling. "Just because you're Jewish and a Democrat doesn't give you the right to stay there. Move it! Move it!" she added.
Vulgar language warning ⚠️ – a @MiamiDadePD homicide employee was caught on video in an INSANE antisemitic rant over a parking situation.

"Move your f*cking car you stupid Jew … just because you're Jewish and a Democrat doesn't give you the right to stay there" pic.twitter.com/qD3wyU1mrK

— StopAntisemitism.org (@StopAntisemites) February 3, 2021
According to the Miami Herald, Socolov is a retired stenographer, and spent almost two decades recording the statements of murder suspects and witnesses for the Miami-Dade Police Department.
She is seen wearing her black department jacket in the video.
In a tweet on Tuesday night, the Miami-Dade Police condemned Socolov's words and said its Homeland Security bureau is investigating the incident.
"The hateful speech is appalling and does not represent the values of the MDPD," the tweet said.
Socolov was arrested on a charge of DUI and disorderly intoxication by the Palm Beach Sheriff's Office after the incident on Saturday night.
Our Homeland Security Bureau is investigating the incident. Anyone with information is urged to contact (305) 471-8477. pic.twitter.com/ngNqNFXJ3n

— Miami-Dade Police (@MiamiDadePD) February 3, 2021
On Tuesday night, Socolov told the Herald that she is not anti-Semitic because she is Jewish.
"I'm not anti-Semitic. I'm getting persecuted," she said, adding: "Look at these Democrats getting away with bulls**t."
Socolov said she is a Republican and claimed she had said the word "you," not "Jew" during the incident.
She said she had gone to the restaurant to get food, but the SUV had blocked her into the handicapped space she had parked in.
"They wouldn't move because they're holier than thou," Socolov said. "Oh well, f**k them. Democrats."
Socolov previously made the news over the killing of Richard Flaherty, a 70-year-old homeless military veteran, in a hit-and-run incident in 2015.
Socolov continued driving after hitting Flaherty late one night in May 2015, The Miami New Times reported. She turned herself in to police the following day after reportedly googling the incident and discovering what she had done.
The Miami-Dade State Attorney's Office never charged Socolov in the case.
According to the Boca Raton News, prosecutors determined there was no case as Socolov claimed she did not know she had hit a person. The newspaper reported that called her insurance company after getting home that night, but not police.
Socolov, the Palm Beach County Sheriff's Office and the Miami-Dade Police Department have been contacted for comment.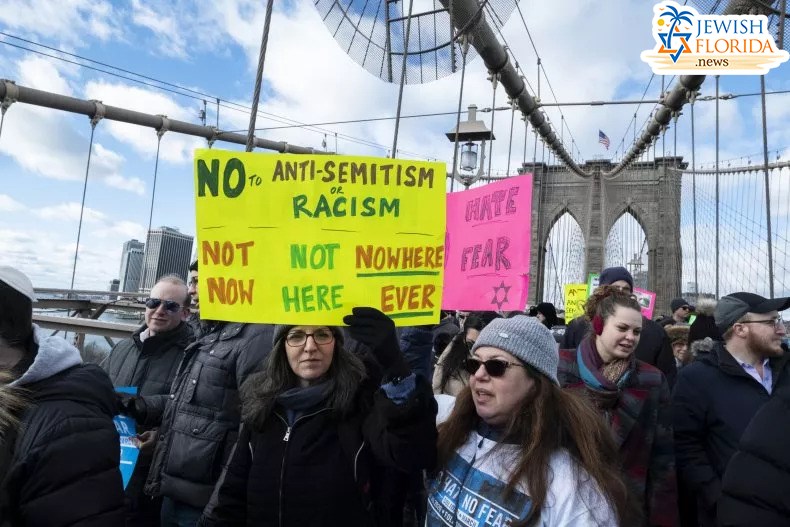 Source: https://www.newsweek.com/woman-yelled-stupid-jew-says-not-anti-semitic-1566418