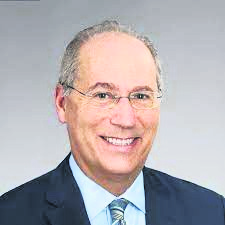 By Dan Gelber
@MayorDanGelber
I urge Florida Gov. Ron DeSantis to call a special session to address Florida's skyrocketing windstorm insurance rates. The issue touches millions of Floridians, yet it was wholly ignored during this last legislative session.
While there hasn't been a major hurricane in Florida in years, somehow insurers continue to persuade lawmakers and regulators that double-digit increases are warranted. Homeowners (and renters who feel the pass-through cost of insurance) are feeling the pain of massive increases. For seniors on fixed incomes, these costs are as unexpected as they are unaffordable.
Ironically, more Floridians will likely lose their homes from excessive windstorm insurance rates than from the windstorms themselves. If the governor takes action, he shouldn't simply follow the playbook of the insurance industry, which tends to want to increase rates and reduce coverage. Other measures, that are pro-consumer, could deliver immediate relief.
For instance, the Florida Hurricane Catastrophe Fund provides state-managed reinsurance that is sold to insurance companies at a discount because the fund is tax-exempt and makes no profit. But it can only be accessed by insurers when windstorm losses surpass $8 billion. So, property insurers must buy very expensive reinsurance from overseas, private markets, to cover much of the risk they have insured. That makes no sense today, because the CAT Fund's current balance and borrowing capacity exceeds a whopping $15 billion.
As Sen. Jeff Brandes, R-St. Petersburg, suggested, why not make the reinsurance available to insurers at a much lower loss level? Reducing this "loss trigger" to, say, under $5 billion would provide meaningful savings to Florida's property insurers, resulting in lower premiums for consumers.
We could also eliminate, as some have suggested, the rapid cash buildup charge that was put in place a decade ago when the CAT Fund needed to grow. Given the current size of the fund, it is an unnecessary tax on Floridians. Eliminating that requirement would provide a direct discount to consumers.
Regarding Citizens Insurance, the governor should refrain from forcing consumers out of the Citizens risk pool. For many of them, the private market will result in premiums that exceed mortgage payments. There are plenty of ideas, and everything needs to be on the table. But it requires action.
Too much time and attention were spent this legislative session fomenting culture wars that have little to do with Floridians' well-being and prosperity. Many would appreciate some attention to issues that matter.
This is clearly one where Floridians need immediate help. A special legislative session to reduce windstorm insurance premiums could provide it.
Dan Gelber is mayor of Miami Beach.