Good jobs, cheap housing and a unique school choice program have many families heading south.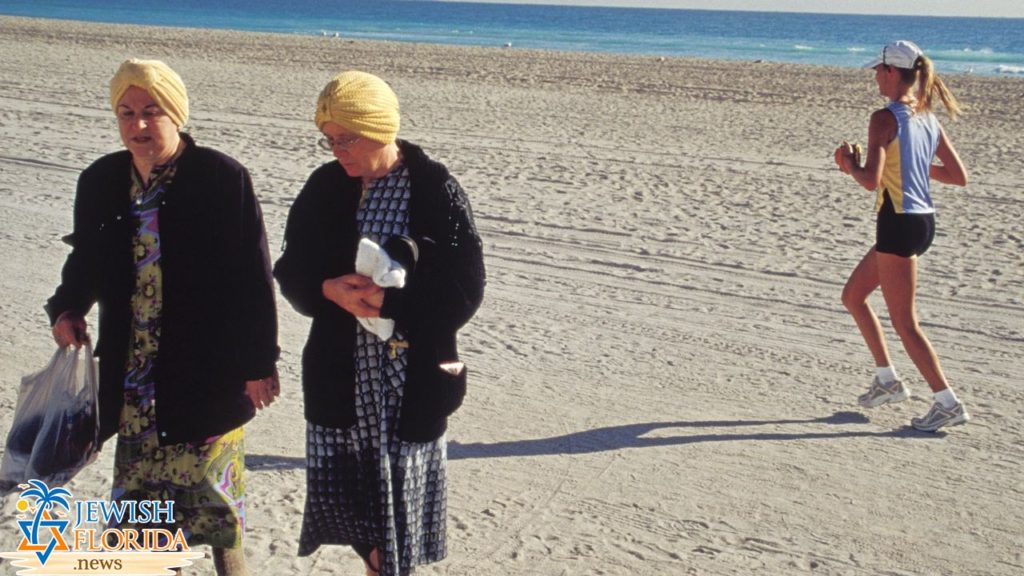 What would motivate a Hasidic rabbi and his followers to leave a Brooklyn enclave where they've lived for generations and establish a quickly growing community in Wimauma, Fla., a semi-rural area near Tampa Bay?
The same reasons that have led to an unprecedented wave of Orthodox Jewish families moving to South Florida: education choice, low taxes and good governance. Most Orthodox families send their children to private Jewish schools because public school is simply not an option—religious instruction is as important to them as academics. But the tuition burden can be immense.
That's why many young families up north are enticed by Florida's robust menu of state-supported private-school scholarships, worth on average about $7,500 a year, as well as expanded benefits for children with a wide range of disabilities. These programs make private-school tuition far more affordable in Florida than in New York and New Jersey. Legislation recently signed by Gov. Ron DeSantis has made even more families eligible for these options, further fueling the migration.
Jews started moving south even before the pandemic. Figures from Florida's Education Department show enrollment in Jewish day schools statewide grew in 2020 to 12,482 students from 10,623 in 2018. The number of such schools grew to 64 from 50 during that time. The pandemic supercharged demand for Jewish day schools in South Florida.
Rabbi Moshe Bernstein, chief financial officer of Yeshiva Toras Chaim Toras Emes in North Miami Beach, one of the largest South Florida Jewish schools with a current enrollment of more than 1,000 students, projects nearly 300 new students next year. The school will need to accelerate a planned expansion of its campus to accommodate them. Toras Emes has received so many out-of-state inquiries about admission that its website added an option in its admission drop-down menu labeled
"Considering a Move To Florida?"
The dramatic increase in enrollment is coming mainly from families from New York and Los Angeles. Rabbi Yoni Fein, head of school at Brauser Maimonides Academy, a Jewish day school in Broward County, has worked his way through twice the typical number of applications for the coming school year.
Beyond school choice, Jewish families who are moving like the idea of living in a state with no income tax and a government with a lighter touch. In the American Legislative Exchange Council ranking of the economic competitiveness of state governments, Florida is second. New Jersey ranks 48th and New York 50th.
Then there's the pandemic. The lockdowns forced millions of Americans to work from home for the first time, and many discovered they didn't need to commute to an office to be productive. Now they can move to a more desirable location without having to switch jobs or careers.
Gershon Distenfeld, who works with an investment-management firm based in New York, is moving with his wife and three children from northern New Jersey to Hollywood, Fla. Fed up with high taxes and heavy-handed, ineffective government, he had long thought about moving away from the area where he and his wife have lived their entire lives. But he was always anchored to his employment. Working remotely during the pandemic convinced him to pull the trigger.
"We have friends who have moved there, are moving there, or are contemplating moving there," Mr. Distenfeld said. Those who aren't able to head south "are extremely jealous," he added. Most feel that Gov. DeSantis has navigated the pandemic far better than governors in the states they are leaving.
Demand for housing in heavily Orthodox Florida neighborhoods is unprecedented. "We are seeing bidding wars. Many houses are on the market for only one day with multiple offers," says Abby Rubin, a real-estate agent with Brown Harris Stevens of Miami who specializes in Orthodox neighborhoods.
"We've been getting about five new calls a day from out of state, consistently since January," says Martine Newman, a real-estate agent in Broward County.
Winter months used to be the busy season for South Florida kosher restaurants. "Now it's always busy," says Abraham Getzel, owner of three high-end kosher restaurants in Miami. "There is no season anymore."
For decades Orthodox Jewish families have migrated to Florida from the Northeast in a steady trickle. They joined local families, retirees, snowbirds and tourists. The recent surge of young families is changing the educational, economic, cultural and religious landscape of Florida's Jewish communities.
So why did Rabbi Yisrael Taussig leave Brooklyn to start a community in Wimauma? Malka Taussig, his wife, says the answer is simple: Unlike Brooklyn, Florida offers well-paid jobs, cheap housing, affordable education and the hope of a brighter future. Many of the rabbi's followers have joined him in Florida, as have others who originally were not his followers but want to live in a community where they feel comfortable and can thrive.
Dr. Jacob is a nephrologist in North Miami Beach, Fla. He is chairman and CEO of Physicians Dialysis.
Source: https://www.wsj.com/articles/orthodox-jews-leaving-brooklyn-florida-taxes-lockdowns-school-choice-11628265034?reflink=desktopwebshare_permalink