Russian oligarch, facing sanctions, is trying to be go-between with Russian President Vladimir Putin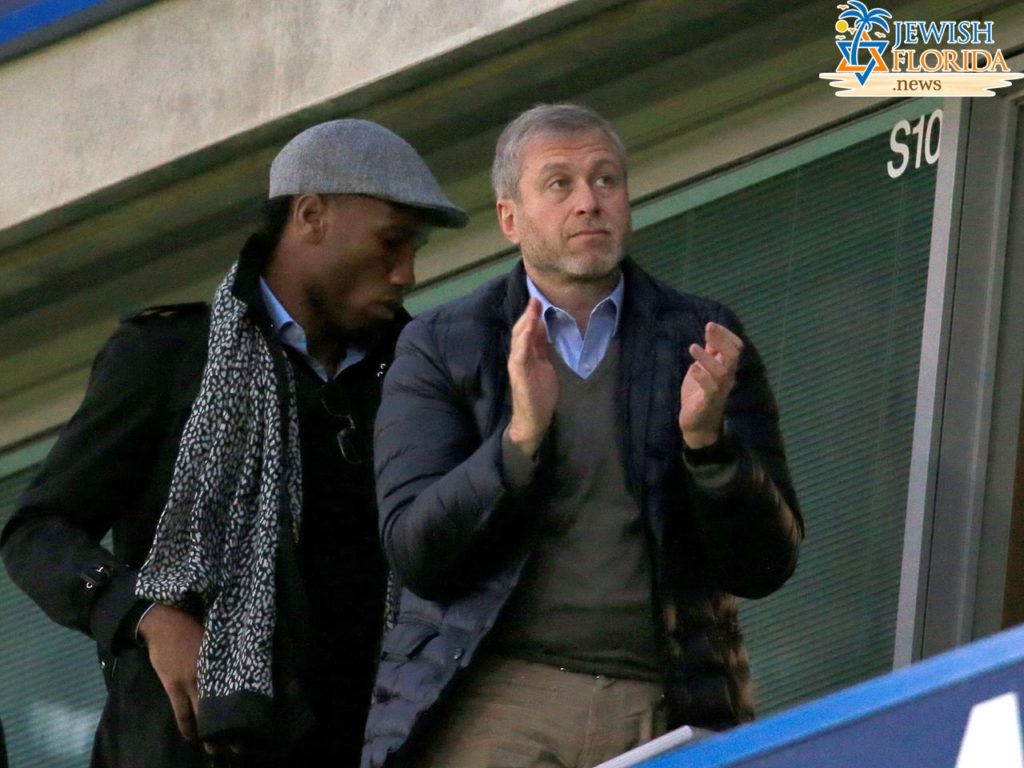 Early this month, officials inside the U.S. Treasury Department drafted a set of sanctions to punish Roman Abramovich, a prominent Russian oligarch, following Russia's attack on Ukraine, say people familiar with the plans.
When it came time to announce those sanctions, which had been designed to go out in tandem with sanctions from the U.K. and European Union, the White House's National Security Council told the Treasury to hold off. The reason: Ukraine's President Volodymyr Zelensky advised President Biden in a recent phone call to wait on sanctioning the oligarch, who might prove important as a go-between with Russia in helping to negotiate peace, according to people with knowledge of the call.
President Biden consulted Ukraine's president on a range of sanctions, including the planned penalties targeting Mr. Abramovich.
"We are not going to read out private conversations between President Biden and President Zelensky," said Emily Horne, a spokeswoman for the White House's National Security Council. The Treasury Department declined to comment.
State Department spokesman Ned Price declined to comment specifically on sanctions discussions regarding Mr. Abramovich, but said that Mr. Biden, who traveled Wednesday to Brussels to meet with his European and G-7 counterparts, is working "to ensure collectively we can do all we can to hold to account all those responsible for this war for this needless conflict."
On whether Mr. Abramovich has been a go-between in talks between the Ukrainians and Russians, Mr. Price added: "There are a number of channels through which our Ukrainian partners and their Russian counterparts can engage in dialogue and diplomacy."
The Ukrainian president's office declined to comment.
"For the negotiations, and in the interest of them succeeding, it is not helpful commenting on the process nor on Mr. Abramovich's involvement," a spokesperson for Mr. Abramovich said in a statement. "As previously stated, based on requests, including from Jewish organizations in Ukraine, he has been doing all he can to support efforts aimed at restoring peace as soon as possible."
The U.K. and the EU both sanctioned Mr. Abramovich earlier this month over his links to Russian President Vladimir Putin, freezing his assets in their jurisdictions.
Several U.K. and European officials say they have no knowledge of Mr. Zelensky making a specific plea to their leaders not to levy sanctions on Mr. Abramovich. Several Ukrainian officials and officials from other Western governments are also skeptical about how deeply Mr. Abramovich is involved in the peace talks.
The U.S. decision to delay sanctioning Mr. Abramovich is an unexpected twist in the West's strategy to punish rich oligarchs with Kremlin links in an effort to pressure Mr. Putin. While several high profile Russian businessmen have spoken out against the war, Mr. Abramovich is the only oligarch to publicly say he is trying to push Moscow to find a peaceful resolution to the conflict.
Mr. Abramovich is a billionaire former oil magnate and Kremlin insider for more than two decades, according to U.K. and EU governments. He owns numerous trophy assets including London's Chelsea Football Club, several mega yachts and palatial homes in the U.S. and UK.
The Treasury Department took aim at him as Russia invaded Ukraine, researching his holdings and ways he could be penalized to pressure Mr. Putin, says a person familiar with the matter. It proceeded cautiously out of concern that penalties could affect global steel prices, this person said. Mr. Abramovich owns a minority stake in Evraz PLC which runs steel plants in Oregon and Colorado. U.S. officials discussed potential sanctions that could exempt such businesses.
Mr. Biden's unusual consultation with Mr. Zelensky about these and other specific sanctions targeting individual Russian elites underscores efforts by the U.S. to coordinate closely with Kyiv and other allies as it continues to look for new ways to stifle the Russian government.
U.S. officials who spoke with The Wall Street Journal emphasized that they have no reason to believe Mr. Abramovich has been particularly helpful in the talks between the Ukrainian and Russian governments, and intelligence assessments have, in fact, suggested otherwise.
Mr. Abramovich got involved after Ukrainian government officials reached out to people with Russian contacts who might be able to provide a bridge to Mr. Putin. One of them was film producer Alexander Rodnyansky, the father of an adviser to Ukraine's president, according to the producer's publicist Lera Paksyalina. Mr. Rodyansky founded a Ukrainian television channel that screened shows produced by Mr. Zelensky while he was an actor.
Responding to the request for assistance, he reached out to Mr. Abramovich, a person familiar with the matter said. Mr. Abramovich knew Mr. Rodnyansky through his funding of arts projects in Russia, the person said.
Mr. Abramovich has told associates that he was trying to act as a go-between in the conflict, according to people familiar with the matter.
Days after Russia's invasion, Mr. Abramovich's spokeswoman confirmed his involvement, saying he had offered to help the Ukrainian government in "achieving a peaceful resolution."
The offer to capitalize on his relationship with Mr. Putin was a significant turnaround from Mr. Abramovich's earlier messaging. For years he has, through various spokespeople, attempted to put distance between himself and the Kremlin.
After buying Chelsea in 2003, he told the Financial Times in a rare interview that he had "no special relationship" with the Russian president. In 2010, his then-spokesman denied a story from leaked U.S. Embassy cables that alleged he had a close financial relationship with Mr. Putin as "entirely absurd."
Mr. Abramovich feels he can try to use his standing in the Russian business community to try to facilitate talks between the two nations, according to a person close to him. It is unclear whether Mr. Abramovich has succeeded in speaking to Mr. Putin or what he has done to mediate. An official at Ukraine's Embassy in Israel said "we have no information that he is or was involved" in peace talks.
People who have spoken to Mr. Abramovich say he is spending a significant amount of time on the process. His private jets have zigzagged between Russia, Turkey and Israel in recent weeks, according to flight tracking data. He was seen in the capital of Belarus in late February during a round of talks, according to one person familiar with the matter.
Before the invasion of Ukraine, several representatives of Israeli charities and other organizations signed a letter to the U.S. ambassador in Israel warning of the financial consequences of sanctioning Mr. Abramovich, a major donor to Israel's Yad Vashem holocaust memorial.
Source: https://www.wsj.com/articles/ukrainian-president-asked-biden-not-to-sanction-abramovich-to-facilitate-peace-talks-11648053860