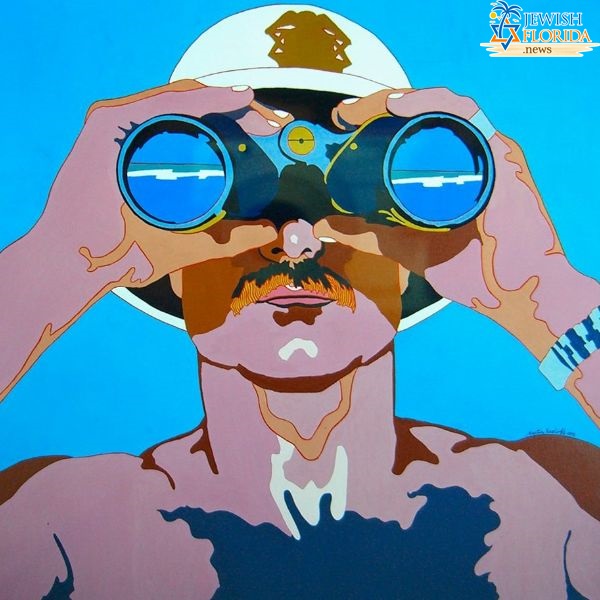 The Jewish Museum of Florida-FIU is presenting a retrospective from pop art artist Martin Kreloff, now through March of 2022.
"Martin Kreloff: A Retrospective" will feature Kreloff's best-known pop art-influenced paintings, drawings and new media works. A long-time Miami resident, he is currently living and working in Las Vegas.
Kreloff — whose work is held by the New York Museum of Modern Art and dozens of other galleries, museums and corporate collections — often built his work around classic art references, bits of whimsy, stars of yesteryear and even sumo wrestlers.
"I'm just thrilled that this is happening. I haven't lived in Miami for over 30 years and the fact that my time in Miami is still being remembered and honored makes me overjoyed, particularly at the Jewish Museum which has been a big part of my life — it touches my roots. It's who I am," Kreloff said.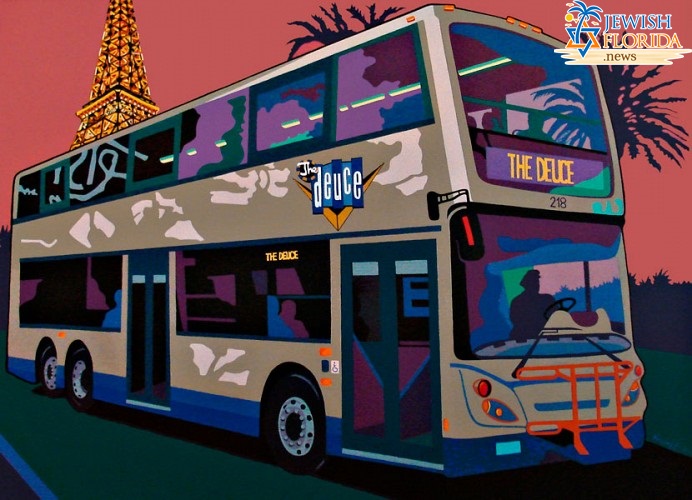 Kreloff first sprang onto the American art scene in Miami in 1976, when he captured Miami residents involved in the arts in his first museum solo show, "MIAMI SAYS ART." Captivating the community, the show brought together every facet of the city to celebrate and promote the arts, as well as helped the city understand the role of arts on the global cultural stage. The opening was attended by more than 2,000 people.
Two years later, he went on to create the hugely successful exhibit "MIAMI WORKS," with large paintings that featured the people who made Miami function, including the mayor of the city, a popular local anchorwoman, a local policeman and even a Burger King cashier. Kreloff's edgy, colorful, pop-art style brought together all aspects of city life.
The exhibit and ensuing publicity catapulted his career and continued Miami's trending role in the art world. Today, Miami plays host to the most important art show in the United States – the annual Art Basel on Miami Beach and Miami Art Week. Predating these annual cultural mega-events. Both "MIAMI SAYS ART" and "MIAMI WORKS" provided a launching pad to help Miami find its cultural voice.
"Marty's contributions to the Miami art scene are endless. He's beloved by many and we are very proud to present a retrospective of his work," said Susan Gladstone Pasternak, the museum's executive director.
Born in Brooklyn, Kreloff started painting when he was only 12. He began studying formally at The Brooklyn Museum and continued at the famed Parsons School of Design. At the University of Miami, he garnered both a BFA and MFA.
Kreloff's eventual move to Los Angeles soon inspired him to capture the essence of Hollywood and the stars of the film. Many of his paintings have found their way into the personal collections of some of the most accomplished celebrities of the 20th century, from classic film stars Cary Grant, Joan Crawford, Ann Miller and Esther Williams; to TV star Estelle Getty, composer Stephen Sondheim and clothing designer Gloria Vanderbilt.
With more than 25 solo shows to his credit, Kreloff has been commissioned to create artwork for such corporate clients as Warner Bros., Universal Pictures, Royal Caribbean Cruise Lines, Burger King Corporation, Nielsen/ National Research Group, Intercontinental Banks, Harley-Davidson, Bloomingdale's, American Civil Liberties Union, The Miami Design Preservation League, The Miami Herald, The San Francisco Chronicle and Veolia Transportation.
The exhibition at JMOF-FIU is sponsored by Merle & Danny Weiss.
"I've been friends with Merle and Danny since the 1970s, they are my dear, dear friends and so few friendships hold that test of time. I am so touched that they are doing this for me and for the community. I can't say enough good things about them as people."
Source: https://news.fiu.edu/2021/the-jewish-museum-of-florida-fiu-presents-a-retrospective-from-pop-art-artist-martin-kreloff