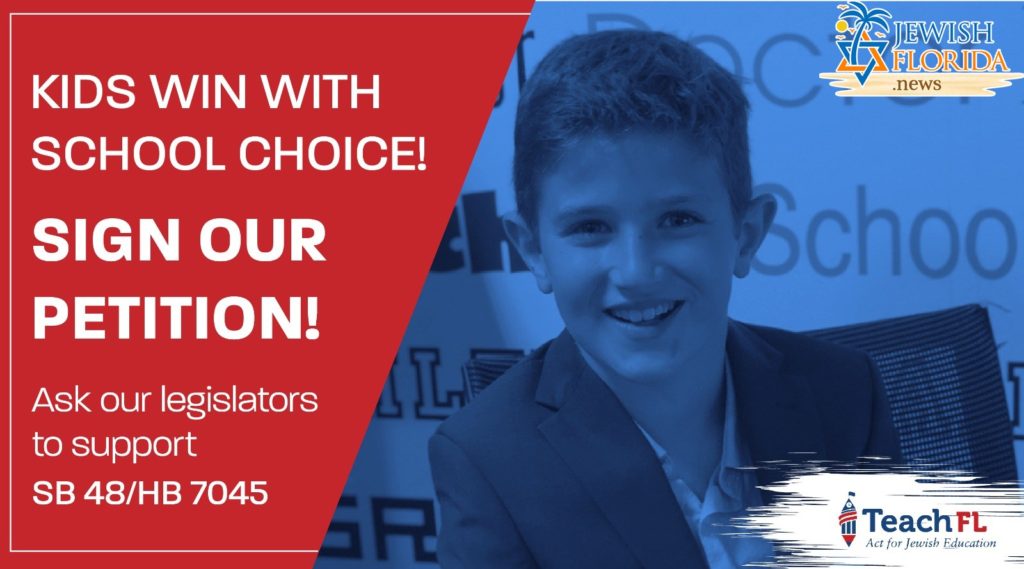 Please take two minutes to sign Teach Florida's petition asking the Florida Legislature to support state scholarships for our students.
The State of Florida is effectively the single biggest donor to Jewish day schools at $31 million this year alone. Please thank our elected officials for their past work and ask for their continued support.
Sign the petition today.