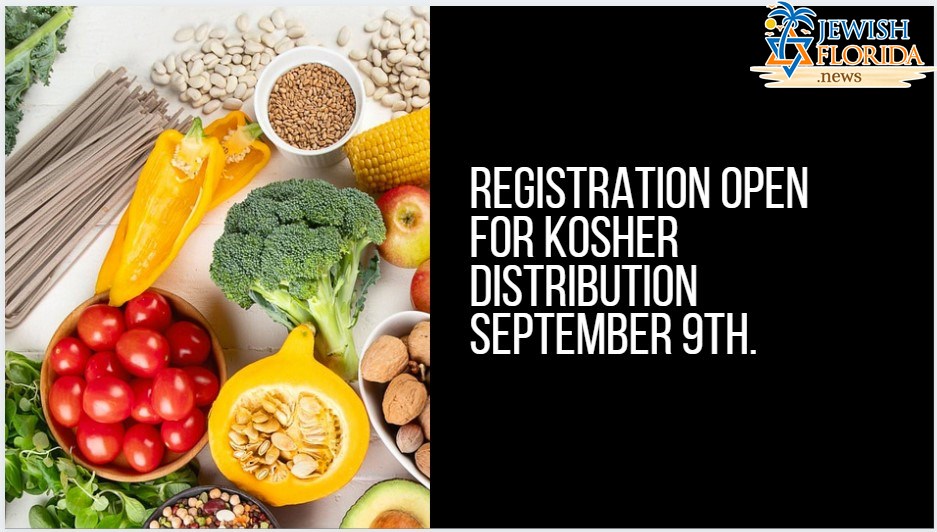 Registration is now open for Free Kosher Meal Distribution next week at 1 LOCATION.

Due to updated NSLP regulations, we can now only serve for days that school is in session.
As a result, over the month of Tishrei, some locations will not have distributions every week.
Every distribution will be packed for either 4 or 5 days.

Due to Rosh Hashana, there will only be 1 distribution location for this week.

Please click below to register.
North Miami Beach: Thursday | Bais Yaakov, 16235 NE 11th Court, North Miami Beach, FL 33162 | 5:30 PM – 8:00 PM
This program is available to all Florida residents with children aged 1-18.

Despite registering, UNFORTUNATELY,  WE CAN NOT ALWAYS GUARANTEE BOX AVAILABILITY.
  Boxes are distributed on a first-come, first-serve basis.  

USDA guidelines do not allow 1 family to pickup for another. Only register if you can confirm that you will be able to make it.

floridakoshermeals@gmail.com