The 24,000-square-foot grocery store in Aventura will carry more than 100 local brands, the independent grocer said.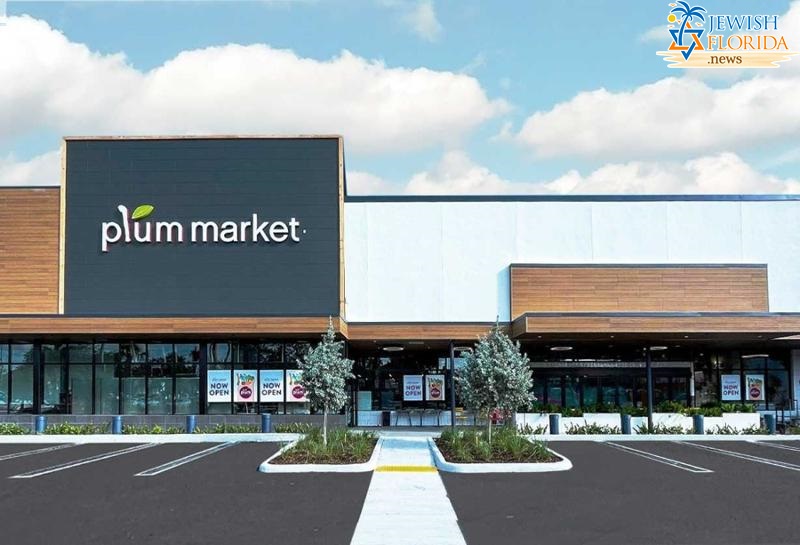 Local and organic grocer Plum Market opened its first Florida location, the retailer announced Wednesday.
The 24,000-square-foot full-service market in Aventura, Florida, sells more than 100 local brands and features natural, organic and other specialty products, along with a "fast-casual dining component," the grocer said.
"We're extremely excited to open our first store here in Aventura and can't wait to welcome guests from across South Florida," Plum Market CEO and co-founder Matt Jonna said in a statement.
Independently owned Plum Market, which is based in Farmington Hills, Michigan, has more than 25 stores of varying formats in Michigan, Indiana, Ohio, Texas and Florida, with new markets in the pipeline in California and Washington, D.C.
South Florida muralists Chalk & Brush created a hand-painted mural inside the Aventura location's dining room that's more than 40 feet wide to add a "fun and whimsical" focal point, the company said.
The store features "peak of season" produce, grocery and apothecary essentials, sustainably sourced meats and seafood, and a wide range of prepared foods.
"The wine department is central to Plum Market's DNA and features an impressive selection of vinos at incredible price points, hand-picked by Madeline Triffon, world-renowned master sommelier," the grocer said. "Guests will also enjoy sustainable sushi made on-site, locally sourced artisan baked goods and specialty chocolates by Norman Love, kosher favorites, fresh cut floral, and Take Away Catering."
A grand opening celebration will be held Jan. 13. That day, the first 100 shoppers to spend $100 will receive a limited-edition tote bag filled with products, and the store will host other giveaways and drawings.
Source: https://www.winsightgrocerybusiness.com/stores/plum-market-opens-1st-florida-store