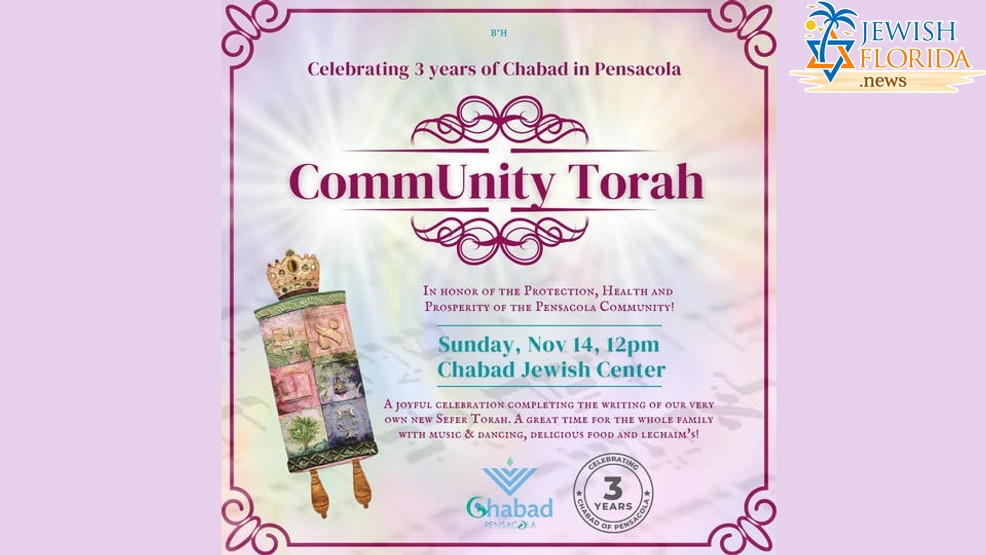 PENSACOLA, Fla. — Members of Pensacola's Jewish community celebrated a major religious milestone Sunday.
The Chabad Jewish Center on 12th Avenue dedicated and celebrated the completion of its Torah. It's a historic biblical document of Jewish heritage.
The celebration included a walking parade, traditional music and kosher food.
The Torah was dedicated in honor of the protection, health and prosperity of the Pensacola community.
Source: https://weartv.com/news/local/pensacola-chabad-jewish-center-celebrates-completion-of-torah