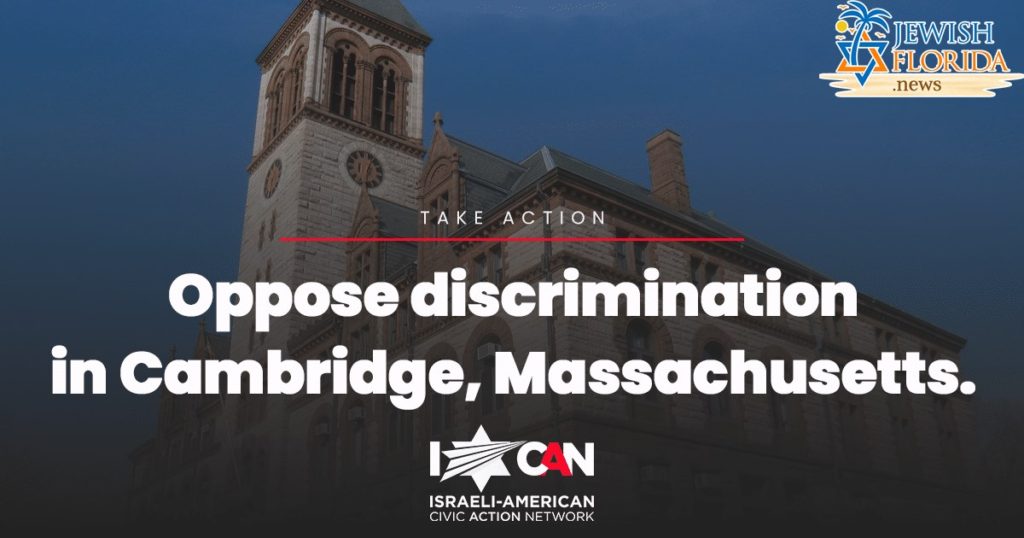 Dear friends,
Last night, during Shavuot, anti-Israel groups tried to sneak through a proposal that would have made the City of Cambridge, in Massachusetts, the first city in America to officially boycott the State of Israel – canceling all contracts with any company that does business in Israel.
Luckily, a member of the City Council postponed the vote until next week due to the Chag. We have one week to tell the City Council to reject this proposal.
https://israelusa.org/stop-cambridge-discrimination/
Please take action here by clicking and sharing the link above ??
FYI: This is part of an organized campaign in cities across the country. Be prepared for a highly active campaign in the coming weeks and months ahead to stop this activity.
Let me know if you have any questions.
Dillon L. Hosier
Chairman and Chief Executive Officer