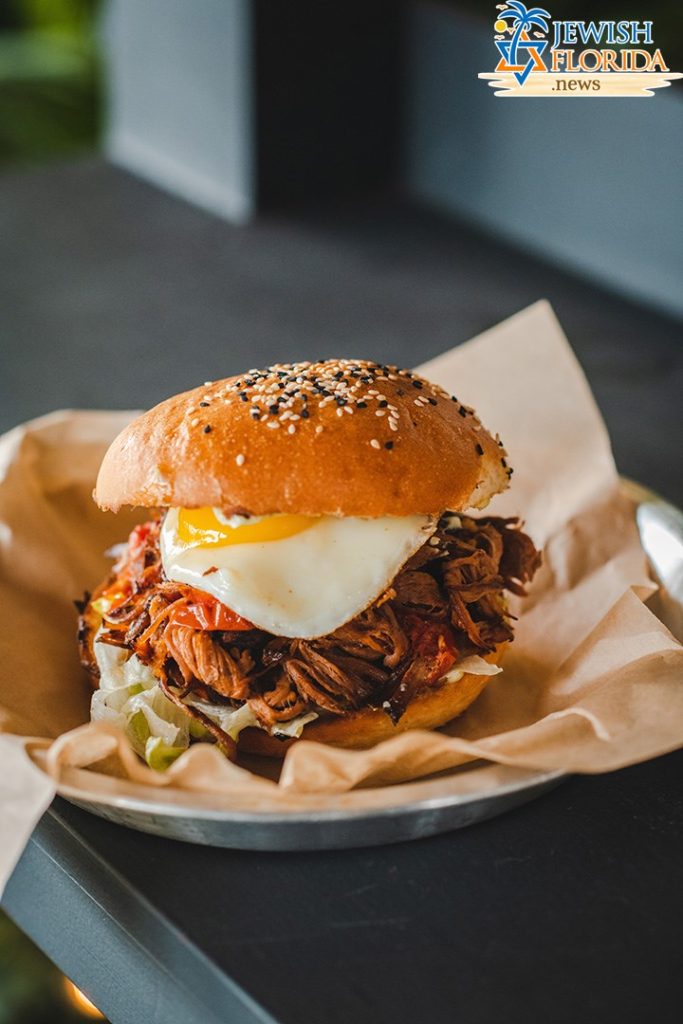 Fast, fresh and delicious – Ms. Dixie is a one of a kind, kosher experience that invites anyone to come and be a part of. The Executive Chef, Sean Chaprak, has his roots in Israel – and has cultivated his knowledge of Israeli cuisine throughout his experience working in top restaurants in the holy land. From his role as the private chef at Sally Chaprak Studio, to heading the staff in the kitchen at Hotel Montefiore throughout dinner service, as well as his stature of Sous Chef at Brasserie Restaurant – Chef Chaprak has made himself well known in the fine dining restaurant scene in Israel. His desire to bring the satisfying kosher flavor all the way to Miami, FL is realized in Ms. Dixie. He takes simple ingredients and from scratch, designs hand-crafted sandwiches that are bursting with flavor and delivers them on fresh, house-made rolls. From the "Mr. Dixie" kosher, meat-lover sandwich's combination of a burger, brisket and schnitzel – topped with a fried egg, to the vegan-friendly, "Veggie Shawarma" – there is a unique dish with components of Israeli flare, for anyone.
What makes Ms. Dixie stand out, aside from the delicious food, is the overall vibe of the place. The level of hospitality is ubiquitous in every sense. Once you enter the environment you feel at ease and welcome. Every restaurant has had their challenges with 2020 as a trying year, and saw the evermore increasing needs for efficiency of to-go options and delivery as they became an essential to stay in business. You can find the ease of ordering Ms. Dixie online via the main website, or find their menu on UberEats and DoorDash. You can also elevate your next socially distanced event by opting for Ms. Dixe for all your catering and event needs – just go to: msdixiemiami.com/events/ to find out more information. As businesses continue to safely re-open to the public, Ms. Dixie takes the appropriate measures to ensure guests feel comfortable, but you will find no lack of energy and Chutzpah that one feels upon entering the atmosphere that is, Ms. Dixie. You can't miss it because of the community Ms. Dixie facilitates. As Aventura is bubbling with personalities and people on the go, from business executives to families and foodies, Ms. Dixie is accommodating for all.
For those looking to kickstart their weekend with some tasty jams, Ms. Dixie gets the atmosphere grooving with a DJ on the outdoor patio on Thursday evenings and Friday afternoons until 4pm. In addition, Chef Chaprak makes irresistible and fresh, house-made Challah available to order for pick up, so be sure to grab your loaf on Fridays before Shabbat! We can't wait for you to come enjoy the food and experience of Ms. Dixie.
Website: https://msdixiemiami.com/
Facebook: https://www.facebook.com/msdixiemiami/
Instagram: https://www.instagram.com/msdixiemiami/