The Nina Iser Jewish Cultural Center opened January 15th in Naples. Set on Pine Ridge Road east of Route 75, the building is 20,000 square feet and two stories high. The Jewish Federation of Greater Naples says that it will serve as "a gathering place for the greater Naples Jewish community," which they say is more than 10,000 people.
Jeffrey Feld is President and CEO of the Jewish Federation of Greater Naples. He stresses the inclusiveness of the Center.
"The Nina Iser Cultural Center is a building for the entire community," said Feld. "I see it as a space whereby everybody in the community is welcome to participate. It is a safe place for everybody to participate."
Many aspects of the center have symbolic meaning for the community. Near the entrance, for example, are twelve Royal Palm trees. Feld explains the significance:
"There are 12 Palm trees. These 12 palm trees are actually for the twelve tribes of Israel," he said.
According to biblical lore, the 12 tribes of Israel are descended from the Jewish forefather Jacob.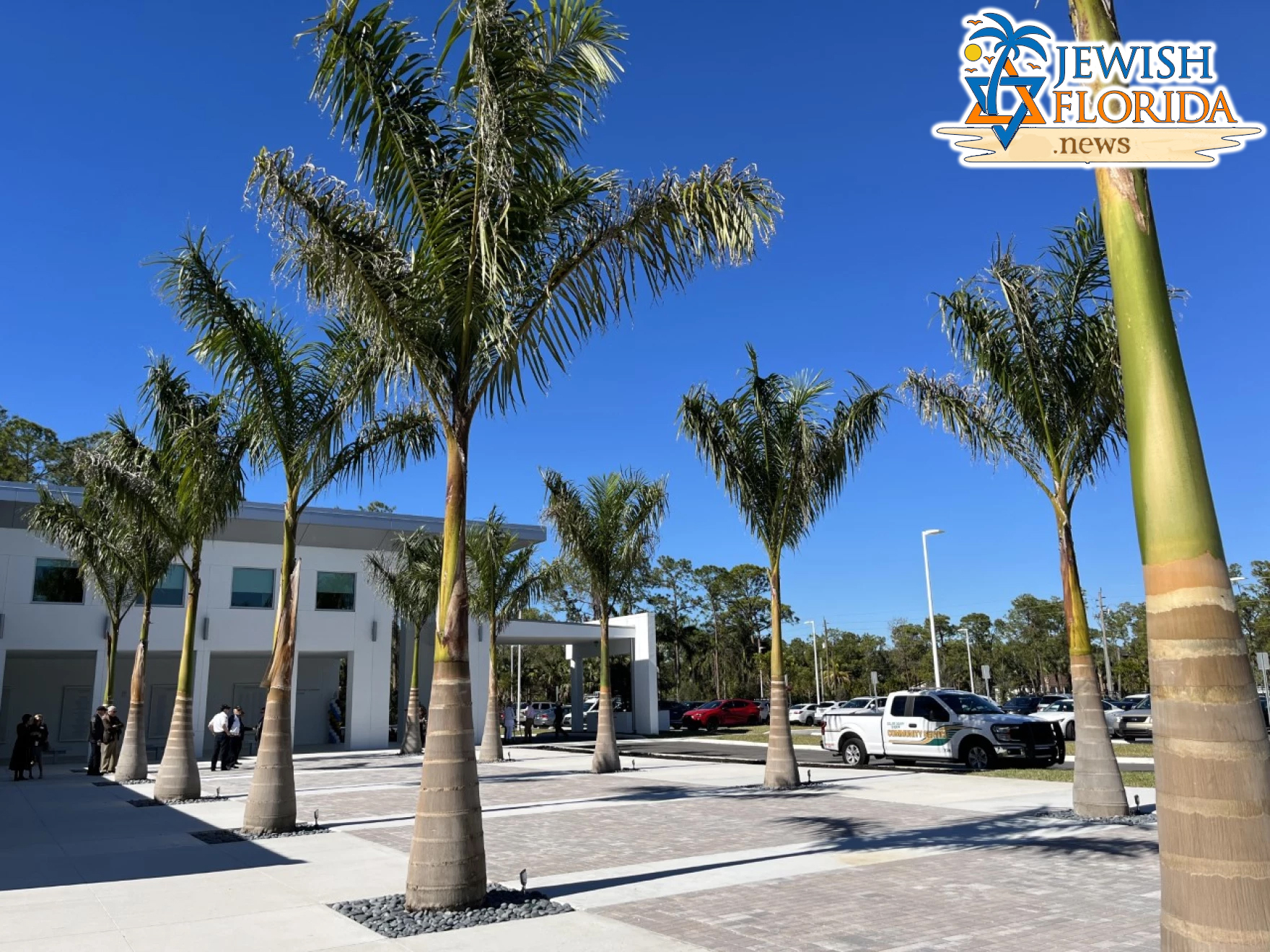 Among other meaningful aspects of the building, a piece of abstract art in the courtyard serves as a Chanukiah, which can be lit for Hanukkah celebrations. And the lighting on the ceiling of the main auditorium is in the shape of a star of David.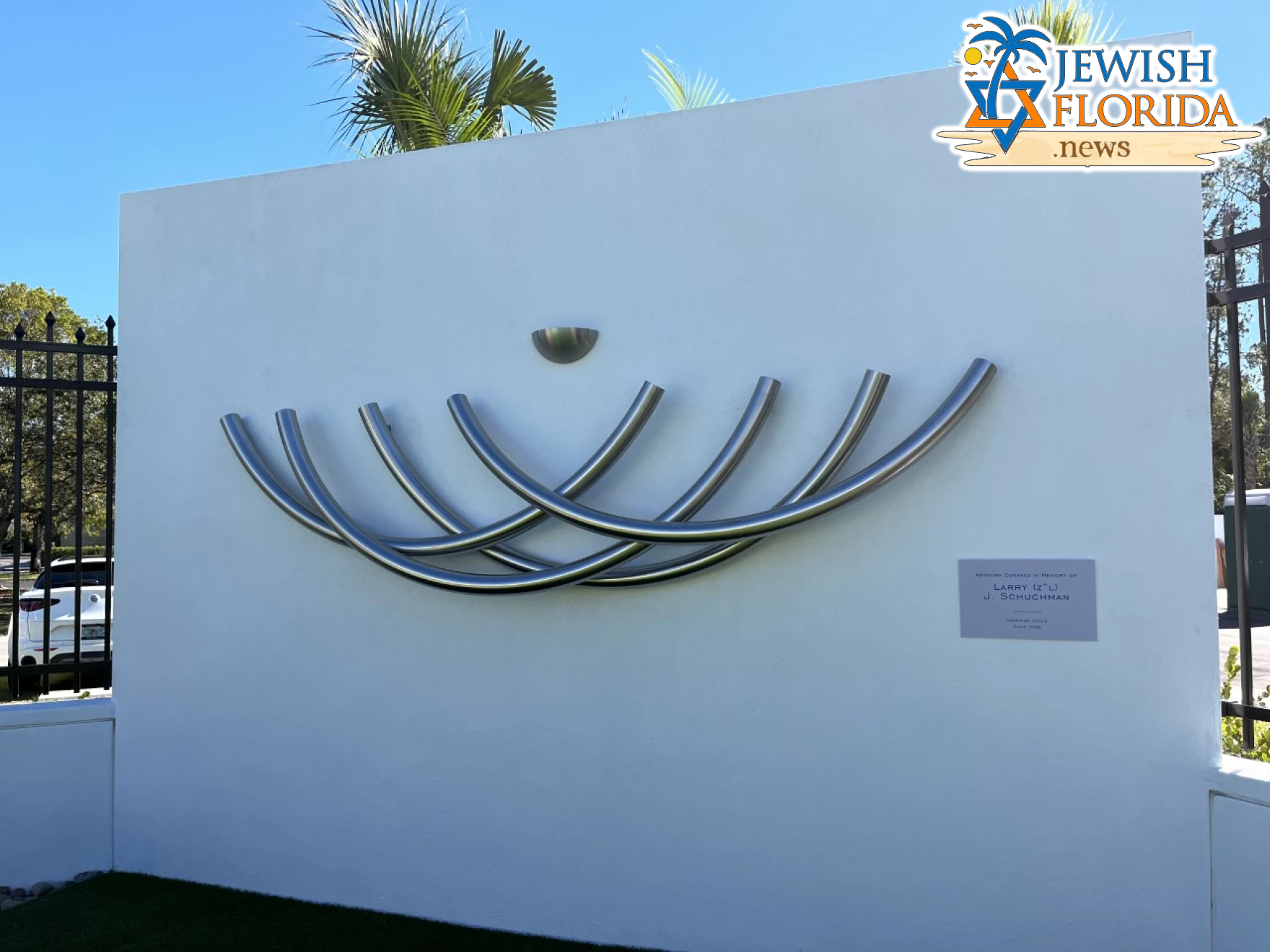 Feld says the center is not a place where religious services will be held. It will host activities such as the Jewish Book Festival, film screenings, concerts, classes, and activities for young people.
Security was a large concern in the planning of the building.
"Given the staggering rise in antisemitism, throughout the world, in the United States, and even here in Greater Naples, it is unfortunate that we have to think about these things, but we do," said Feld. "And we want to think about them so that we can make sure we are a safe space."
The planners of the building worked closely with the Collier County Sheriff's Department as well as Secure Community Network, a security organization that is accredited by the Department of Homeland Security, Feld says.
The Federation was previously housed in a much smaller space in Naples. Board member Robin Mintz says she is most looking forward to having a space where everyone can gather.
"I'm sure you heard our old building was above a Subway sandwich shop. Limited to 75 people, tops," Mintz said. "It just was very difficult. And here, we have got every room for every occasion."
Sandy Burton, member of the Federation, agrees that she's looking forward to having a wide range of activities under one roof.
"Canasta and mahjongg and book clubs, and I don't know, whatever they've got going. More than I can even think of," Burton said.
The community raised more than $13 million to finance the construction and the operation of the building. For more information, go to Jewishnaples.org or call 239-263-4205.