"The collaboration on space-related technologies has managed to produce projects that could make a difference in the aerospace sector," said Ami Appelbaum, chairman of the Israel Innovation Authority.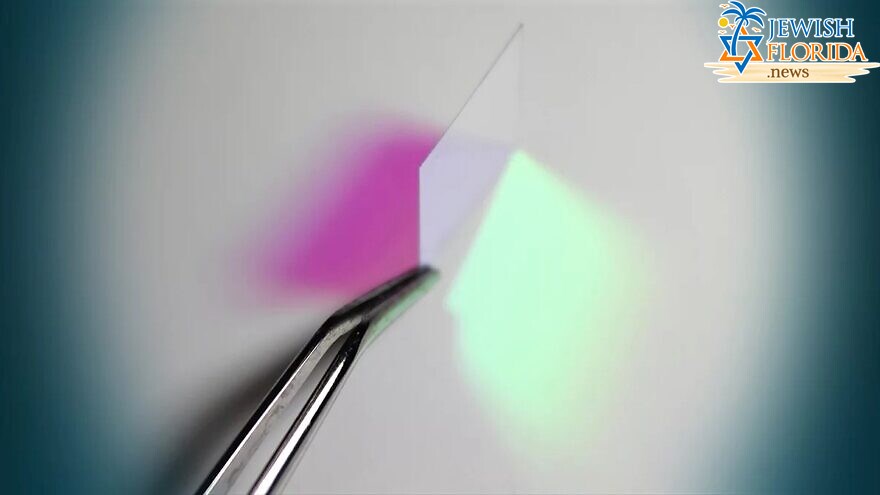 Four innovative programs representing joint ventures between technology companies in Florida and Israel were named as winners of the 2021 Florida-Israel Innovation Partnership Program.
A venture of Space Florida, the Sunshine State's aerospace development authority, and Israel Innovation Authority, an independent group promoting innovation in the Jewish state, the Partnership Program began in 2013. It provides funding for research, development and commercialization of aerospace and technological projects that benefit both Israel and Florida. https://db806991960951ee17e164a65fa0b843.safeframe.googlesyndication.com/safeframe/1-0-38/html/container.html
"Florida's space industry is rich in innovation, research and development, and collaborations, and like the program with Israel, helps ensure a bright future in space," said Florida Lt. Gov. Jeanette Nunez. "I look forward to seeing the results from this year's winning companies."
A total of 20 Florida-Israel teams applied for grants this year; four were selected as winners. They are:
Craig Technologies (Merritt Island, Florida) and MTI Wireless Edge (Israel) for the development of an innovative antenna that can be used for space-ground and space-space applications. The existing antenna will be electrically adapted for the required satellite communication frequency band and mechanically redesigned to meet the space environmental requirements. The re-engineering of the existing antenna will provide small satellite manufacturers with additional options for competitive suppliers;
• Everix Optical Filters (Orlando, Fla.) and SolCold (Israel) for innovative nano-particle materials using a dichroic filter to cool down objects using sunlight. With this award, Everix will focus on optimizing its production processes to create the needed filter size. Solcold will scale up its cooling particles for the commercialization of cooling-by-sunlight products;
• Redwire Space (formerly Made In Space, Jacksonville, Fla.) and StemRad (Israel) for the project focusing on conducting on-orbit additive manufacturing of personal radiation shielding vest components from recycled polyethylene. Redwire Space and StemRad will recycle polyethylene from packaging waste into filament for on-orbit additive manufacturing of polyethylene shielding inserts for StemRad's personal radiation protection vests;
• LightPath Technologies (Orlando, Fla.) and RP Optical Lab (Israel) will develop and design an Opto-Electronics Thermal Imaging (OETI) module installed on nanosatellites and microsatellites. The OETI module will be based on a newly developed, space-qualified broadband, compact, lightweight, modular, cryogenically cooled infrared motorized camera, utilizing IR optical lens substrates, space-compatible broadband telescope lens and video electronics. The joint team's goal will be the successful space environmental qualification of these cameras and their building blocks.
"Since its inception in 2013, the Israel-Florida collaboration on space-related technologies has managed to produce projects that could truly make a difference in the aerospace sector," said Ami Appelbaum, chairman of the Israel Innovation Authority. "We strongly believe that this collaboration will further strengthen the ties between the two countries and economies."
Source: https://www.jns.org/israel-innovation-authority-space-florida-name-winners-of-joint-tech-program/