Close to two hundred local young Jewish professionals gathered in a private ranch in South Florida for a unique event this past Thursday. While many such mixer events exist for this large and diverse demographic, this wasn't just another singles event. Curated and hosted by the folks at Met @Chabad, participants were treated to something that actually delivered on its promise and premise.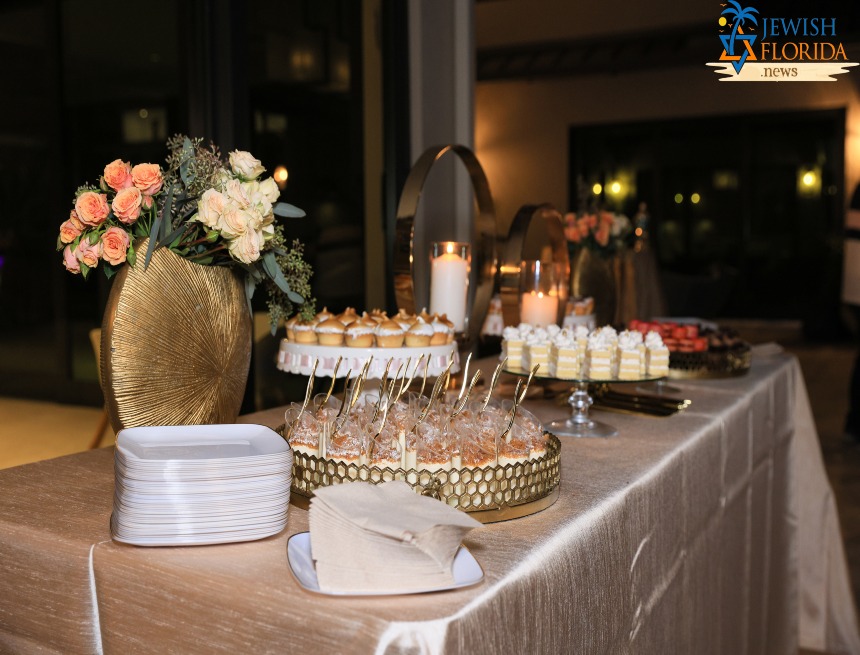 Met @Chabad, a recent initiative launched by the central Chabad Headquarters in Brooklyn, N.Y., brings a sophisticated blend of modern technology with age-old tradition to the dating world. Long considered a tough nut to crack and the source of much aggravation, in the span of just one year, results are coming in—and they're looking quite positive. 
Drawing from ancient Jewish values that stress the importance of compatibility on a bedrock of values, Met @Chabad has developed a unique system that brings new signees into a sophisticated database. The entry point is through a custom questionnaire that prompts participants to hone in on their life values. Once the data is compiled, a complex algorithm makes potential matches based on what really counts: not goals, hobbies, or looks, but shared values. 
"We've seen great success hosting a number of international virtual speed-dating events," said Rabbi Beryl Frankel, Director of Met @Chabad, who also personally attended the event. "Thousands of young Jewish adults have been matched up with each other with real chances for continuation. It's now time to break new ground." The most recent frontier has been to bring the experience to real people in real life. After successfully launching in New York City, San Francisco, and Buenos Aires, Met @Chabad has now hit South Florida—and it was met with wild enthusiasm.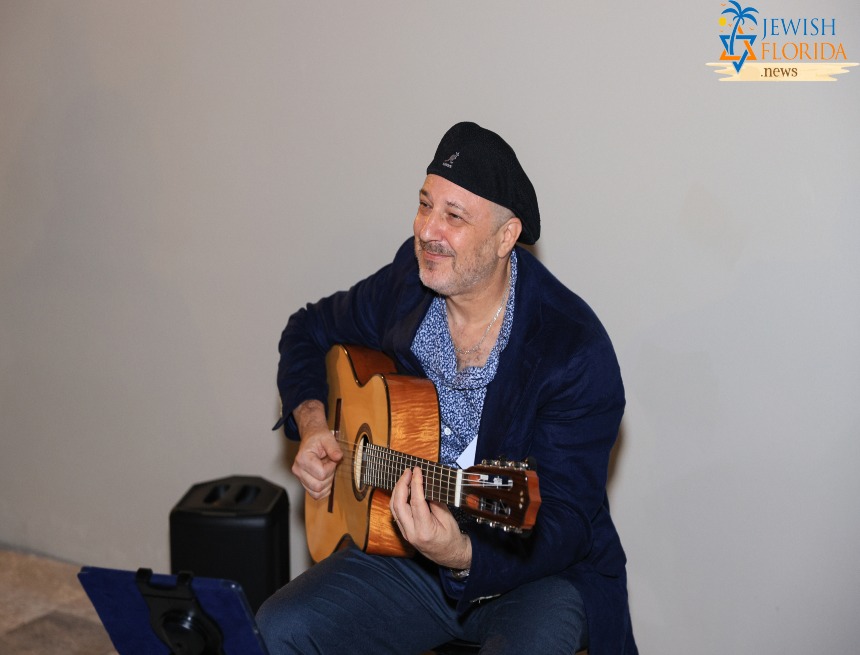 Well before the event got underway, participants knew that this would be different. Asked to fill out the trademark Met @Chabad questionnaire days before the event, participants were assigned to clusters based on the value group to which the algorithm deemed them most suited. With a different color for each group, it was easy to spot where you belonged as soon as you came in the room. 
In addition to being placed in groups that automatically put members on the same page, expert coaches were scattered around the room to facilitate meaningful conversation and connection. Each group began with someone leading an ice-breaker bingo game, and the evening progressed from there. Shmuel Druin LCSW was on hand for dating advice; Chanie Lebovics, an experienced matchmaker and dating coach, was right in the thick of things as well; and the many Chabad Rabbis with years of experience shepherding their communities were all available for anyone who needed.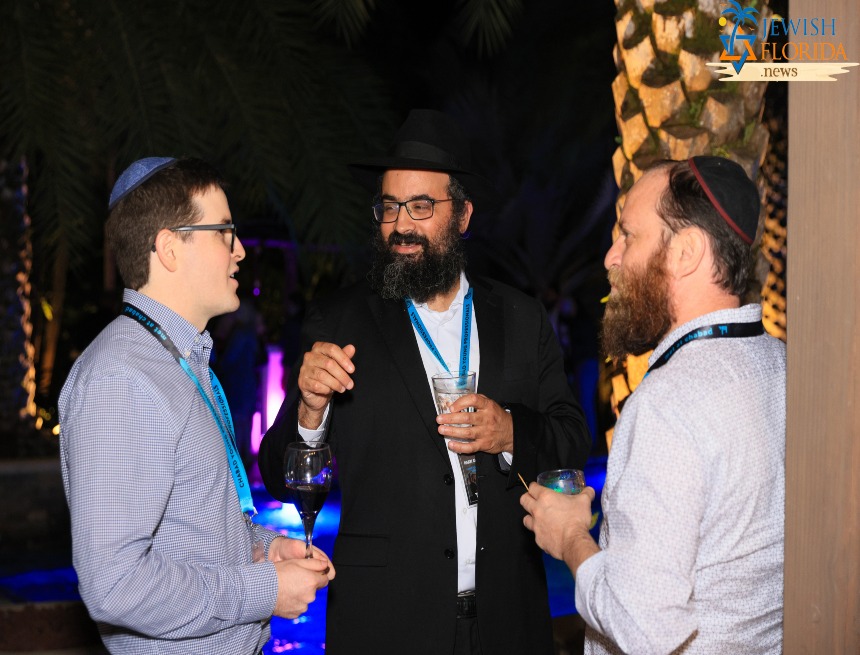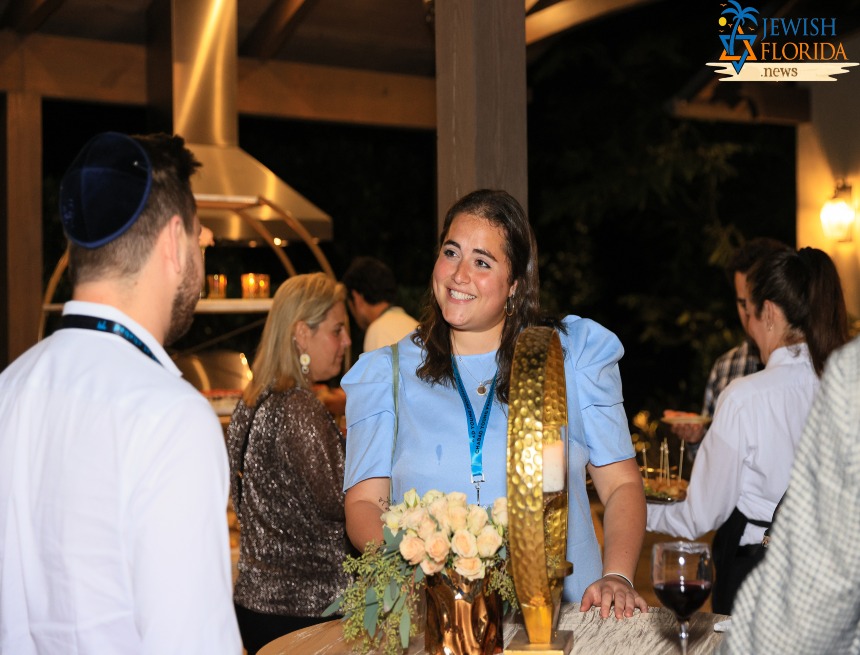 A brand new "Jewish Dating Primer" was handed out to all who attended, adding yet another ingredient to help those present achieve their goal: to find a seriously interested partner.
"The difficulty of finding a like-minded soulmate with which to start a home is a challenge with which many of today's youth are struggling," said Rabbi Mendy Kotlarsky, Chairman of Chabad Young Professionals International, under whose umbrella Met @Chabad operates. "We're honored and humbled to see how much progress we've made in such a short time to help solve this global problem. And this is just the beginning."
"I've been to many different Jewish dating events all over South Florida, from as far south as Brickell and as far north as Boca," said David Russ, an Aventura native who works in digital advertising, "but Met @Chabad was by far the best one I've ever been to. The classy environment set a great mood. The group pairing made it easy to meet people with similar levels of Jewish values. Using a game to help break the ice made it easy to approach and meet new people. No other Jewish dating events I've ever attended had such meaningful elements, and it really puts Met @Chabad above the rest."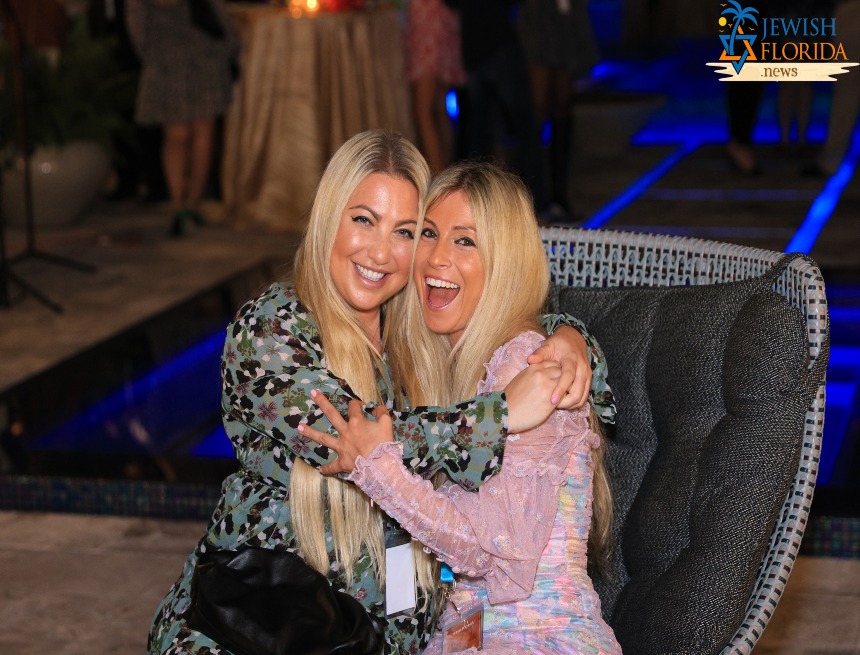 "It was really something special to see so many young Jewish adults from all over the area come to such an intentional and meaningful event," said Rabbi Moshe Kievman of Chabad Chayil in Highland Lakes, FL."Many of them are shy or otherwise apprehensive about dating, and being there tonight was so helpful for them. I personally heard from at least two people, 'Rabbi, I think I found the right one tonight!' What can be greater than that?" 
When asked whether he would go again, Russ replied, "100%! Just tell me when and where, and I'll be there."
For more information about the innovative matchmaking platform from Chabad visit metatchabad.com