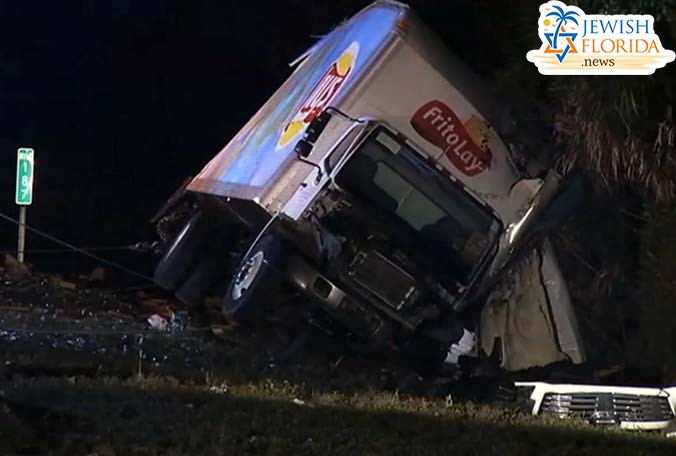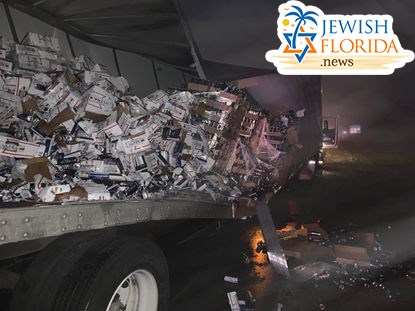 A tractor trailer crash that shut down part of Interstate 95 in north Florida left its haul of beer cans spilling out onto the highway.
The St. Johns County Sheriff's Office posted images to its social media accounts about the crash that closed two southbound lanes of I-95 just north of the Flagler County border at Mile Marker 305 near the Marineland exit early Thursday morning. Florida Highway Patrol was on scene, but not details about the injuries were available.
What was seen was the side of the semi's trailer ripped apart, with cans of Michelob Ultra and Natural Light spilling out onto the road, and lanes closed down littered with the truck's haul.
Florida's roads have been under heavy fog advisories in the last few days. The sheriff's office pleaded, "please drive w/ caution as first responders/utility workers work to clear the scene."
Source: https://news.yahoo.com/florida-semi-crash-spills-cans-145400009.html