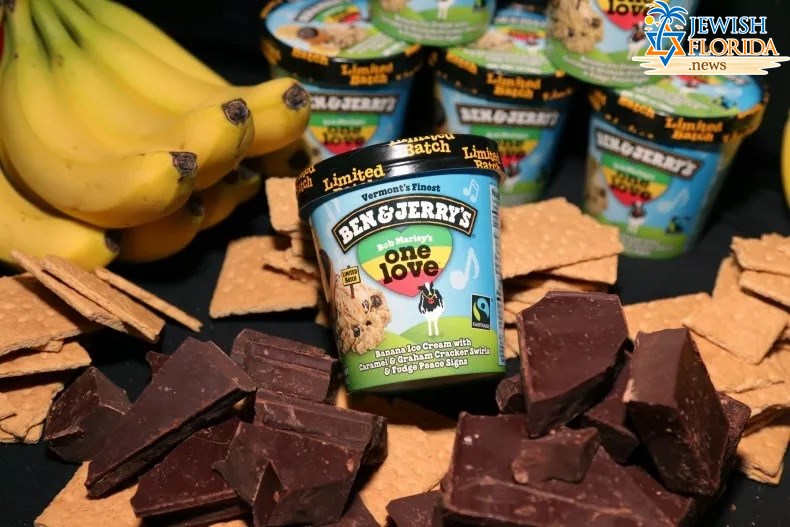 Florida and Texas have both threatened sanctions against the ice cream brand Ben & Jerry's following the brand's announcement of an upcoming boycott that will end sales of its product within Israel's occupied Palestinian territories.
Florida and Texas are two of 35 states that have passed laws or have executive orders that forbid companies and organizations from participating in the Boycott, Divestment and Sanctions movement (BDS). The BDS movement seeks to economically harm Israel for its actions against Palestinian people.
"It has come to my attention that Ben and Jerry's has announced plans to remove its products and prohibit the sale of its ice cream in Judea and Samaria," Republican Florida Governor Ron DeSantis wrote in a letter to the executive director of the state's administrative board on Thursday.
DeSantis' letter noted that Ben and Jerry's is a wholly-owned subsidiary of Unilever, a publicly traded company that holds multiple Florida investments. If Ben & Jerry's continues with its planned boycott, DeSantis wrote, the executive board will have to stop acquiring "any and all Unilever assets" in order to comply with the state's anti-BDS laws.
Similarly, Republican Texas Comptroller Glenn Hegar said that his staff is investigating whether Ben & Jerry's had violated the state's anti-BDS laws. While the state has blacklisted nine companies allegedly involved in the BDS movement, a search of state records conducted by The Houston Chronicle couldn't find any existing contracts with the ice cream brand.
In a statement, Hegar said Texans have "made it very clear that they stand with Israel and its people."
"It is worth noting that thankfully Texans have much better options for a sweet treat this summer," he added. "Blue Bell was founded in Brenham, Texas and tastes much better than the overpriced, stuck-up stuff made by a foreign-owned company started in Vermont."
The state's moves following a public call issued by Israel's ambassador to the U.S., Gilad Erdan, asking 35 states with anti-BDS laws to take action against Ben & Jerry's.
"We must stand united and send an unequivocal message that this will not be tolerated," he wrote.
On July 19, Ben & Jerry's said it would not renew its license agreement with the Israel-based company that manufactures and distributes its ice cream once their agreement expires at the end of next year.
Aida Touma-Sliman, an Israeli lawmaker with the Joint List of Arab parties praised Ben and Jerry's decision as "appropriate and moral." She added that the "occupied territories are not part of Israel." She also called the move an important step to pressure the Israeli government to end its occupation.
However, right-wing former Israeli Prime Minister Benjamin Netanyahu tweeted, "Now we Israelis know which ice cream NOT to buy."
In a tweet thread, current Israeli Prime Minister Naftali Bennett wrote that he had spoken with Unilever CEO Alan Jope and called the ice cream company's action "a clearly anti-Israel step."
"This is an action that has severe consequences, including legal, and it will take strong action against any boycott directed against its citizens," Bennett's office said in a statement.
On Tuesday, U.S. State Department spokesperson Ned Price said he had no reaction to the company's decision. However, he added, "[White House officials] firmly reject the BDS movement, which unfairly singles out Israel."
Several grocery stores that are Jewish-owned or in predominantly Jewish neighborhoods in the U.S. and Australia have begun pulling the ice cream brand from their shelves.
Pro-Israel social media users have also begun posting videos of themselves throwing away their Ben & Jerry's ice cream and pledging to buy Häagen-Dazs ice cream instead.
Source: https://www.newsweek.com/florida-texas-threaten-sanctions-against-ben-jerrys-over-israel-boycott-1612406