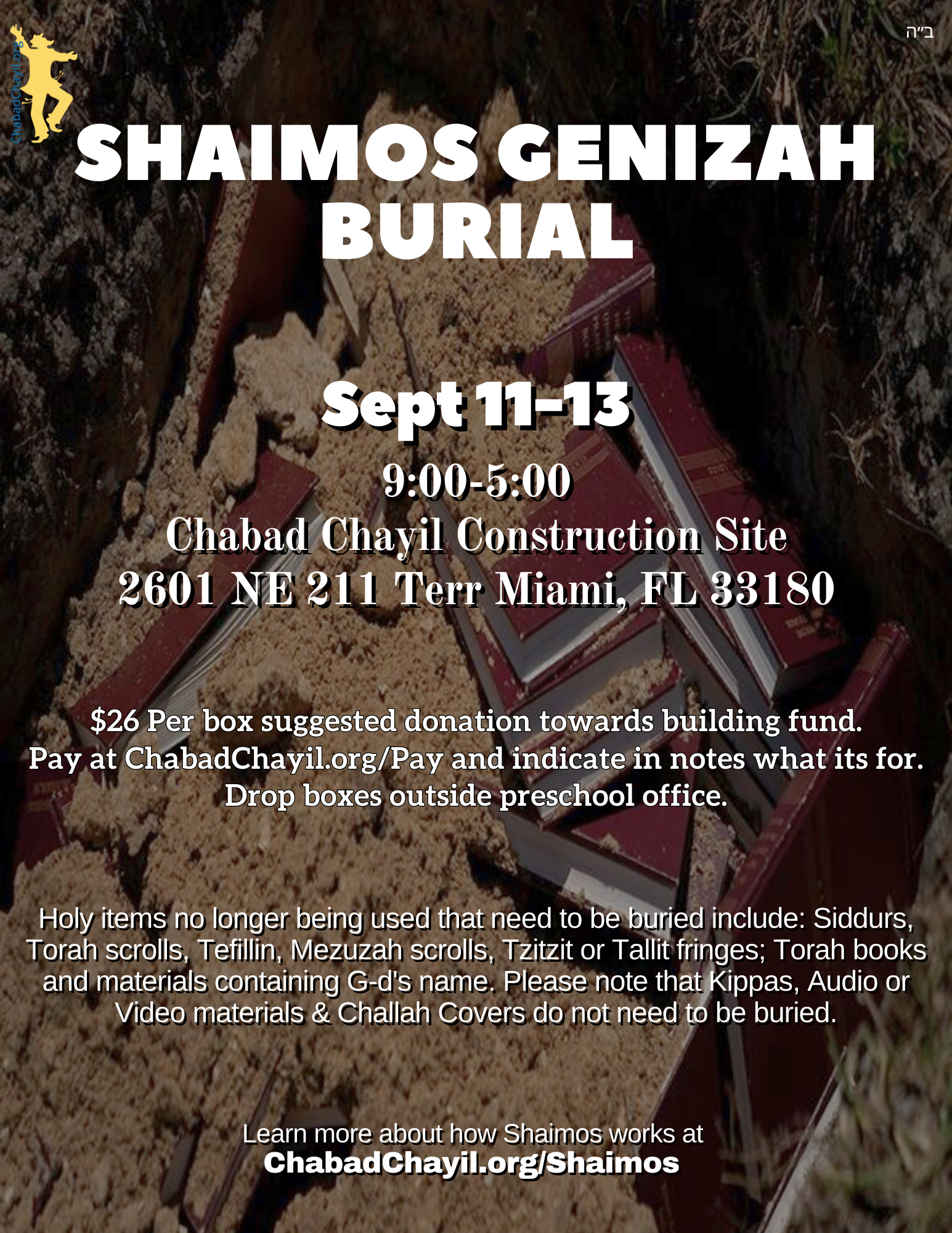 Shaimos Genizah Burial
10
10 people viewed this event.
Sept 11-13
9:00-5:00
Chabad Chayil Construction Site
2601 NE 211 Terr Miami, FL 33180
$26 Per box suggested donation towards building fund
Pay at ChabadChayil.org/Pay and indicate in notes what its for
Drop boxes outside preschool office
Holy items no longer being used that need to be buried include: Siddurs, Torah scrolls, Tefillin, Mezuzah scrolls, Tzitzit or Tallit fringes; Torah books and materials containing G‑d's name. Please note that Kippas, Audio or Video materials & Challah Covers do not need to be buried.