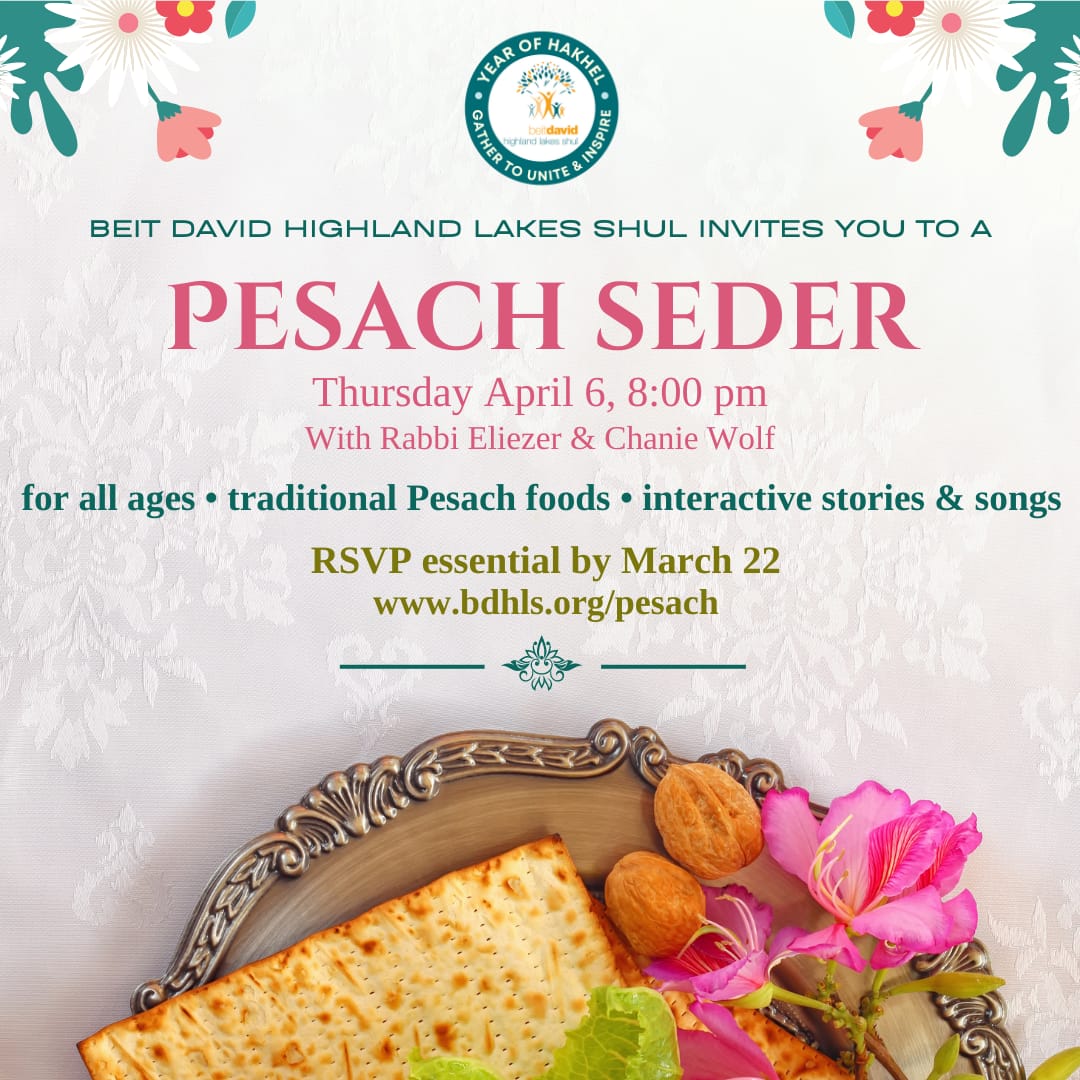 Pesach Seder
50
50 people viewed this event.
Join our Communal Seder, with Rabbi & Chanie Wolf, to enjoy a traditional, engaging, exciting and enriching experience.
Reservations are being accepted until next Wednesday March 22.
Don't let costs get in the way. Pesach is an expensive time, for you and for us…
If you need financial assistance, please call our office. Thanks to some donors, we will gladly help.
👉 RSVP bdhls.org/pesach