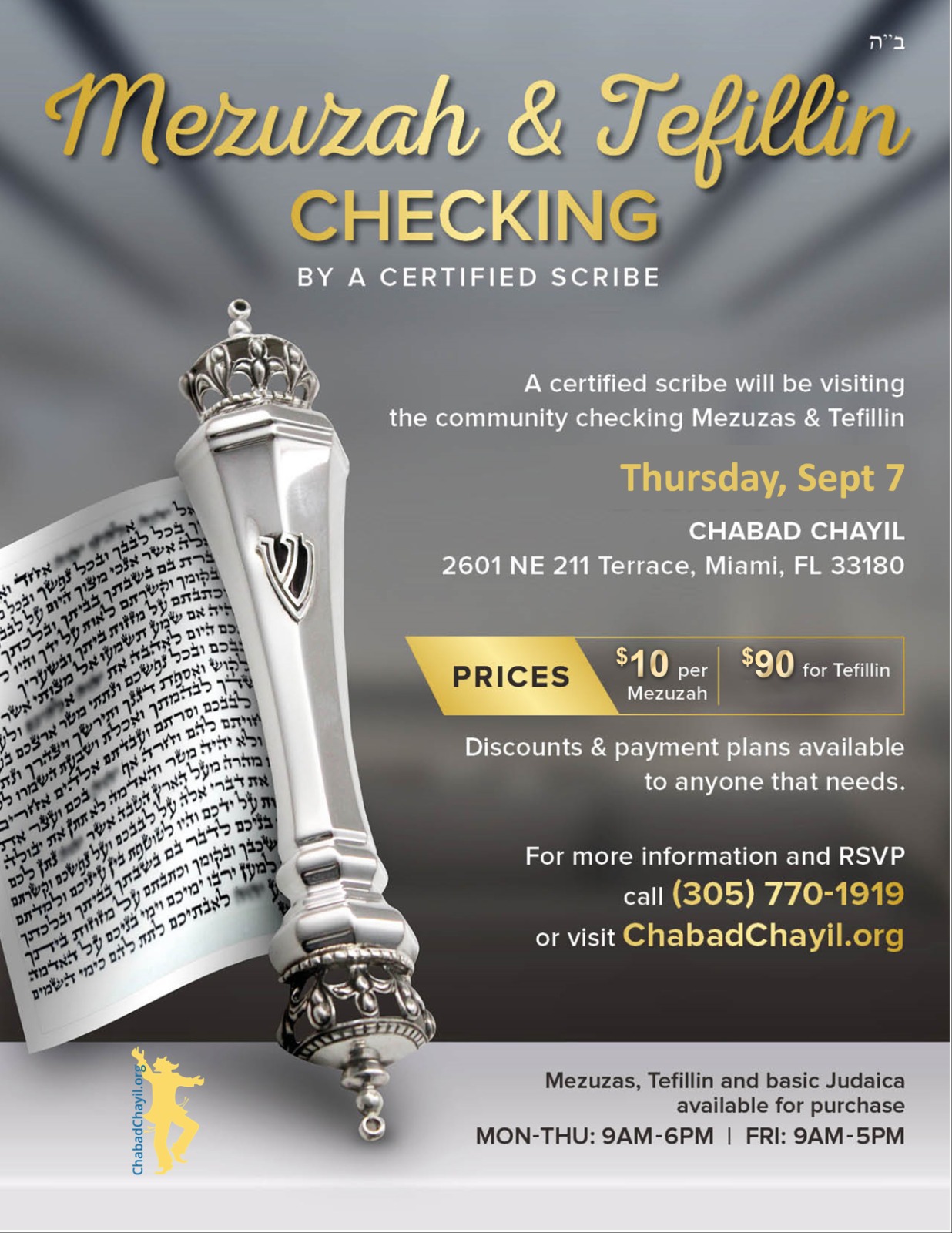 Mezuzah Checking
8
8 people viewed this event.
Thursday, Sept 7
Chabad Chayil, 2601 NE 211 Terrace, Miami, FL 33180
A certified scribe will be visiting the community checking Mezuzas & Tefillin. He will only be with us for a few hours, so his time is limited. To make sure you reserve a spot to have yours checked, please call ahead. Prices are $10 per Mezuzah and $90 for Tefillin. Discounts & payment plans available to anyone that needs.
For more information and RSVP call (305) 770-1919 or visit www.chabadchayil.org/2675078