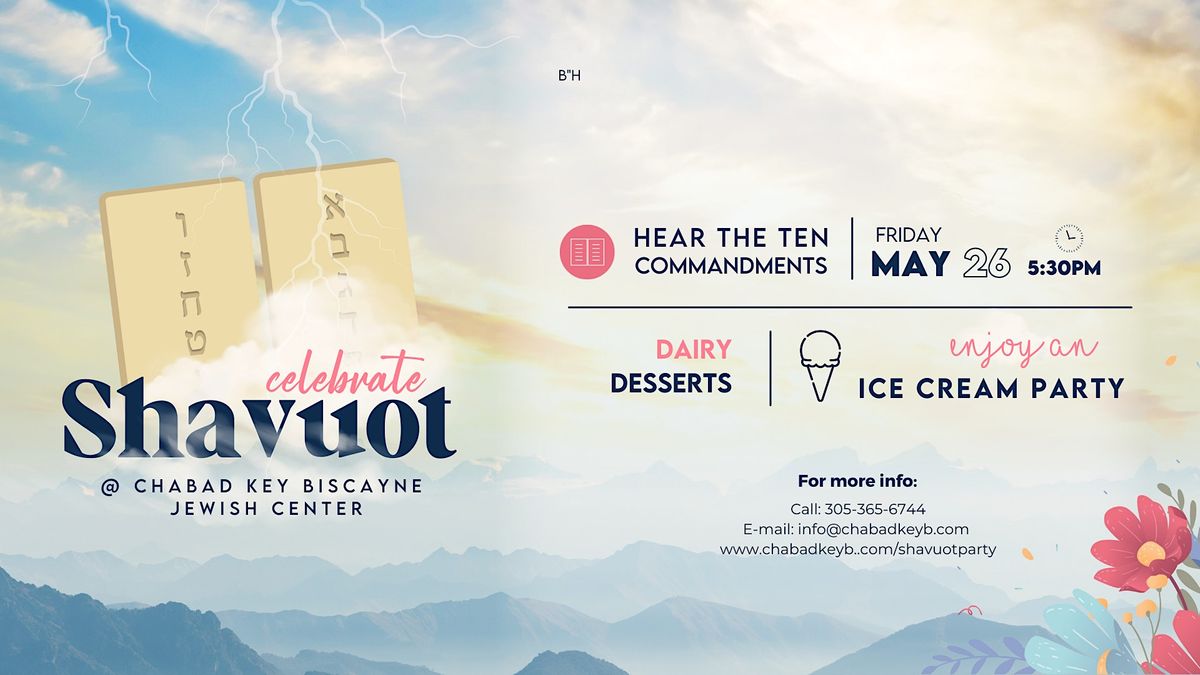 Key Biscayne Shavuot Celebration
16
16 people viewed this event.
Celebrate the special holiday of Shavous- by hearing the Ten Commandments followed by an Ice Cream Party and Dairy Desserts!
Shavuot – the holiday when we celebrate the giving of the Torah to the Jewish people at Mt Sinai.
You are invited to join the KB community as we celebrate this special holiday by hearing the reading of the Ten Commandments followed by an ice cream party with dairy desserts.
This event is for the entire community – adults and children of all ages – and will take place on Friday, May 26, 2023 at 5:30 pm, at the Chabad Key Biscayne Jewish Center.
We would love to see you there.
Free admission