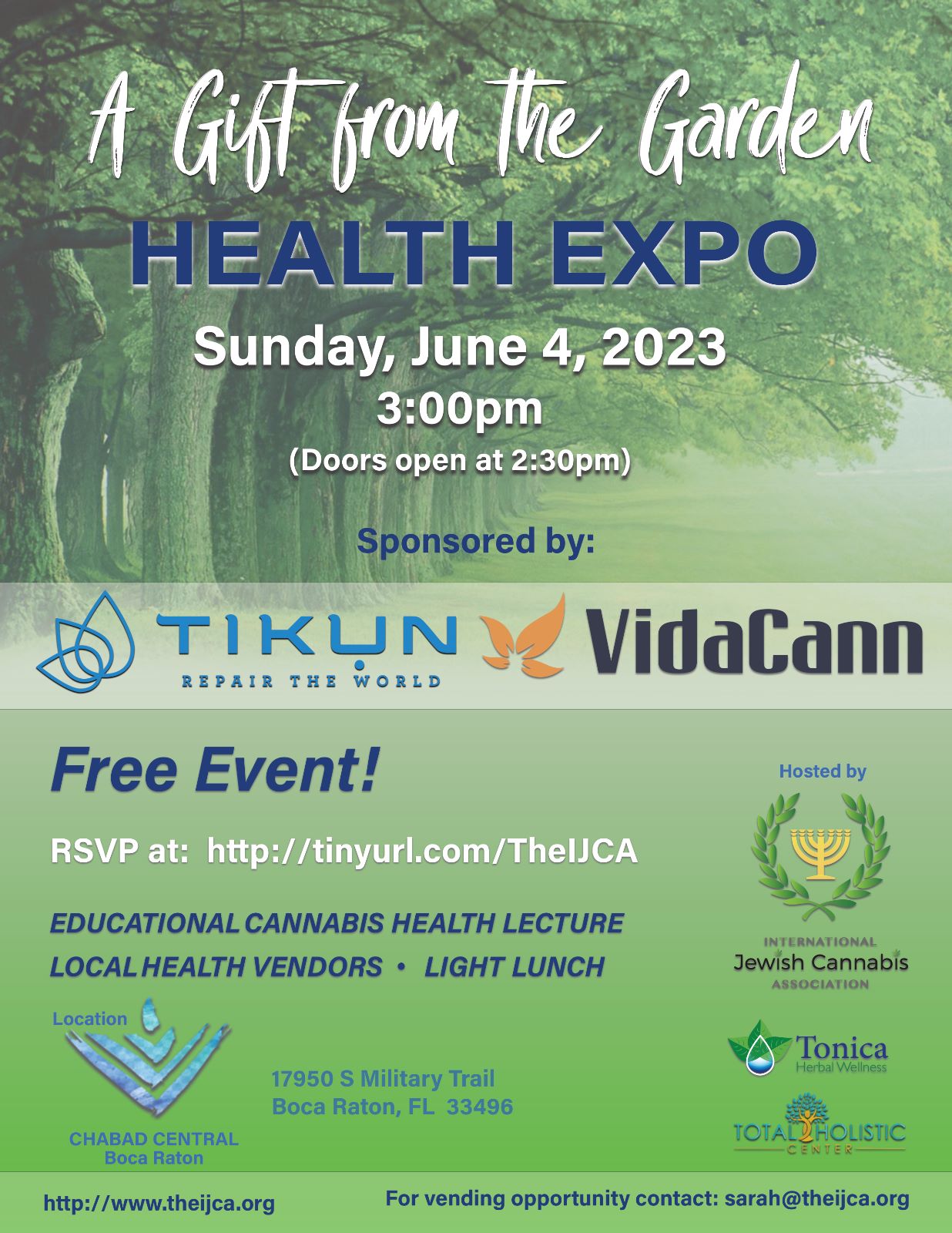 Boca Raton Health Expo
25
25 people viewed this event.
🌿 *Join Us for a Boca Raton Health Expo and Informative Talk on the Health Risks and Benefits of Cannabis!* 🌿
🗓️ Date: 6/4/23
⏰ Time: 3:00pm
📍 Location: Chabad of Central Boca Raton
🆓 Free Admission! 🆓
Come meet local health experts and practitioners!
Are you curious about the potential health risks & benefits of cannabis? We invite you to join us for an enlightening talk where we'll delve into the various ways cannabis can positively impact our well-being.
🌱 Discover the therapeutic properties of cannabis and its potential in pain management, mental health, and overall wellness. 🌱
🔬 Our expert speakers will share the latest research, insights, and personal experiences, shedding light on this fascinating topic. Whether you're new to cannabis or seeking to deepen your understanding, this event is perfect for you!
🌐 Register now for this informative session! Visit the link in our bio to secure your spot. Limited seats available, so don't miss out!
🎉 Spread the word and tag a friend who would be interested in learning about the health benefits of cannabis. Let's come together for an enlightening discussion! 🙌
🔗 Link in Bio: [http://Www.tinyurl.com/theijca]
#CannabisHealthBenefits #WellnessTalks #InformativeEvent #JoinUs #FreeAdmission #EnlighteningDiscussion