On June 14th, Governor Ron DeSantis was joined by members of the Florida Legislator and leaders in the Jewish community at the Shul of Bal Harbour to sign bill HB 805.
HB 805 ensures that volunteer ambulance services, such as Hatzalah, can operate as full fledged EMS providers.
"In South Florida, they have a fleet of vehicles, communications networks and trained emergency medicine professionals to provide volunteer ambulance services, however current Florida law did not recognize an ambulance providing volunteer services as an authorized emergency vehicle," the Governor said. "So this bill that I'll sign today ensures faith-based volunteer first responder services like Hatzalah can operate in our State." – Local 10 News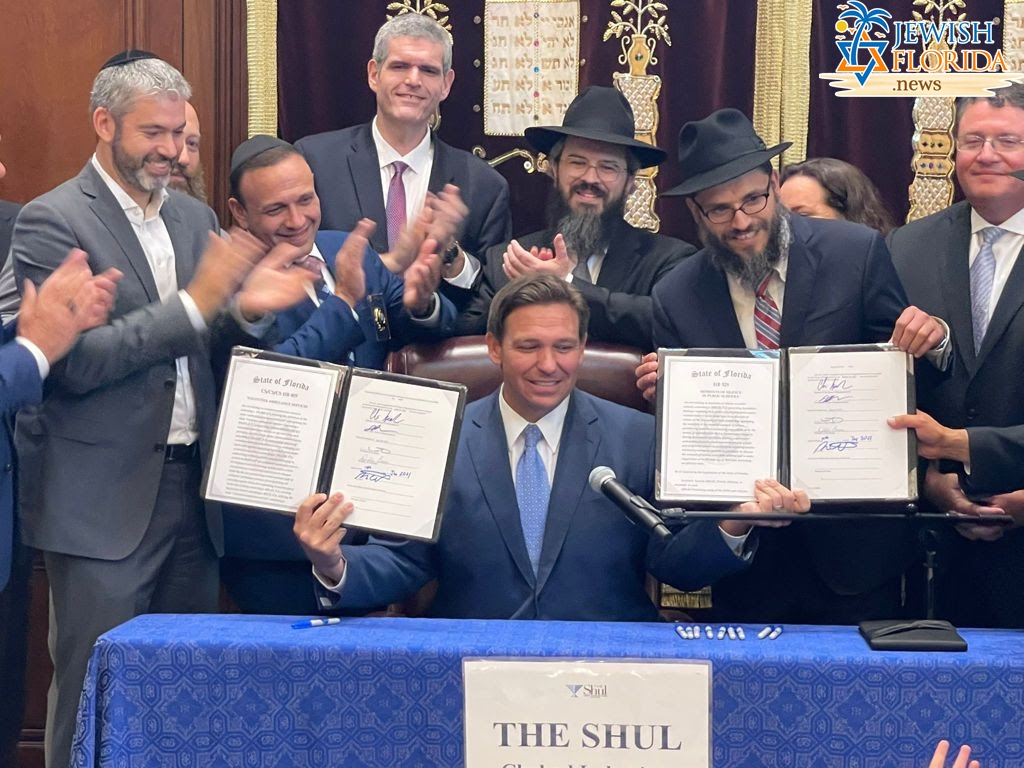 Highlights of HB 805 include:
This bill ensures faith-based volunteer first responder services, like Hatzalah, can operate if the service has operated in Florida for at least 10 years and meets numerous other rigorous conditions.
The bill allows authorized volunteer ambulance services to use emergency lights and sirens when responding.
These services are critical for Holocaust survivors who have a fear of uniforms and of being taken away. Members are trained to treat patients according to Jewish law.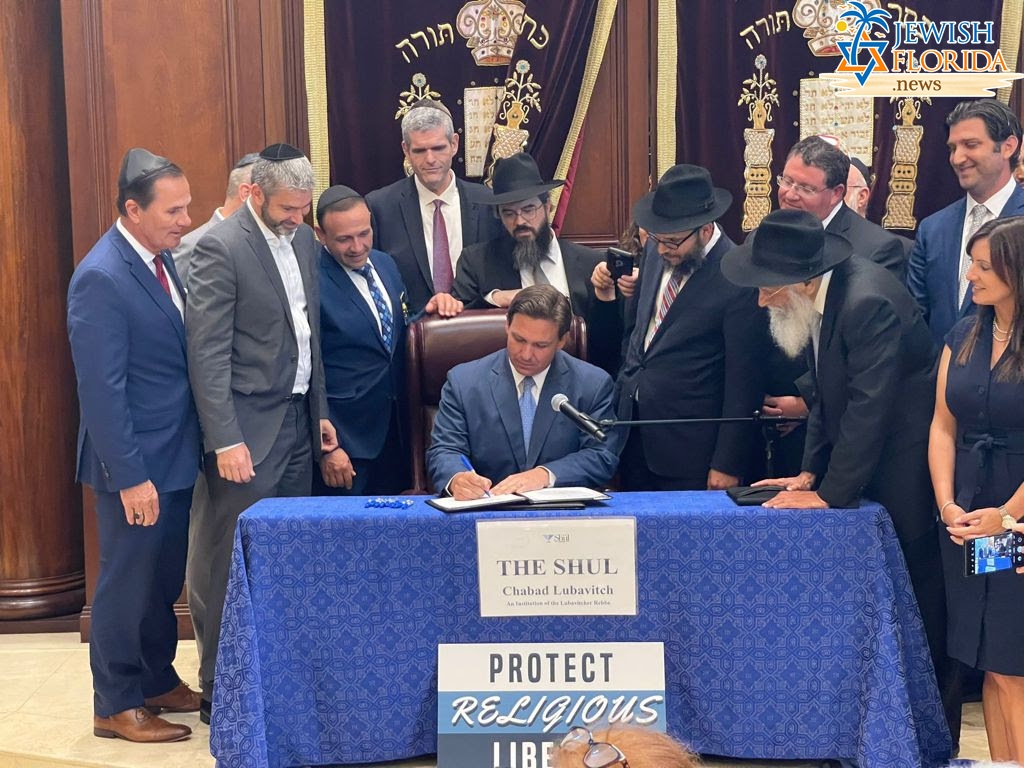 Since the signing of HB 805, Hatzalah South Florida volunteers have worked closely with local Police Departments to grow our partnership and learn crucial emergency transport information.
Earlier this month, our volunteers were invited by the Aventura Police Department to complete emergency vehicle operations training. Our Hatzalah Director of Dispatch, Baruch Sandhaus, also met with the Aventura Police Department Director of Communications.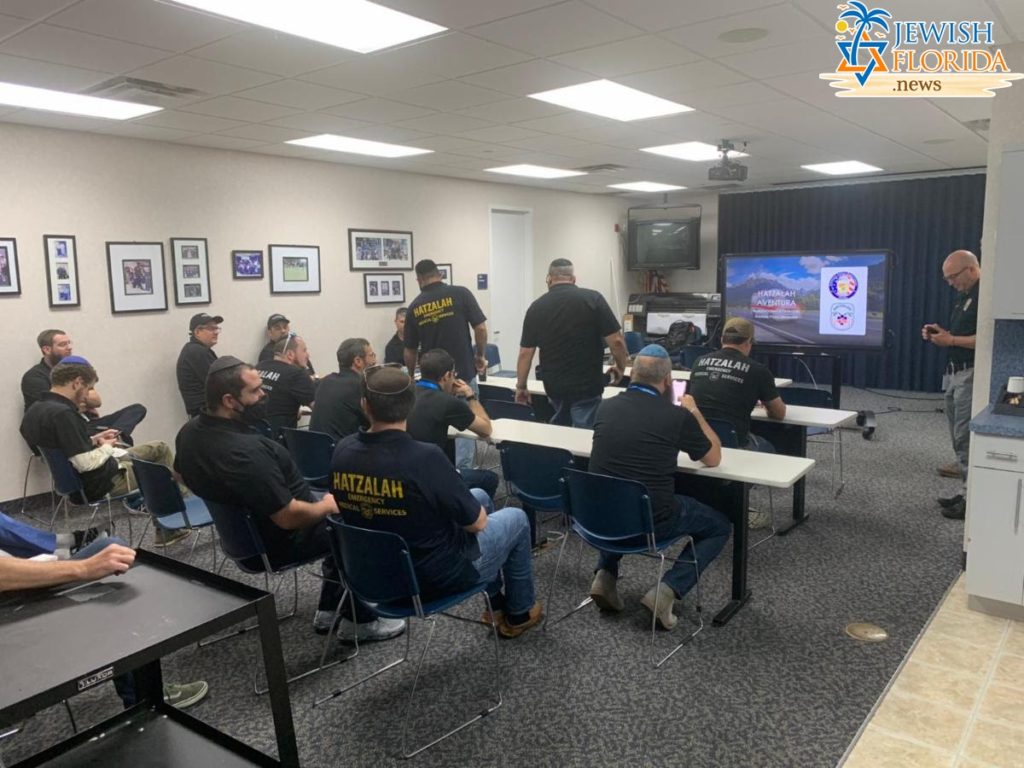 As we prepare to introduce Hatzalah ambulances into our communities, our volunteers, with the support of our partners, are training to ensure we provide the best emergency care to our patients.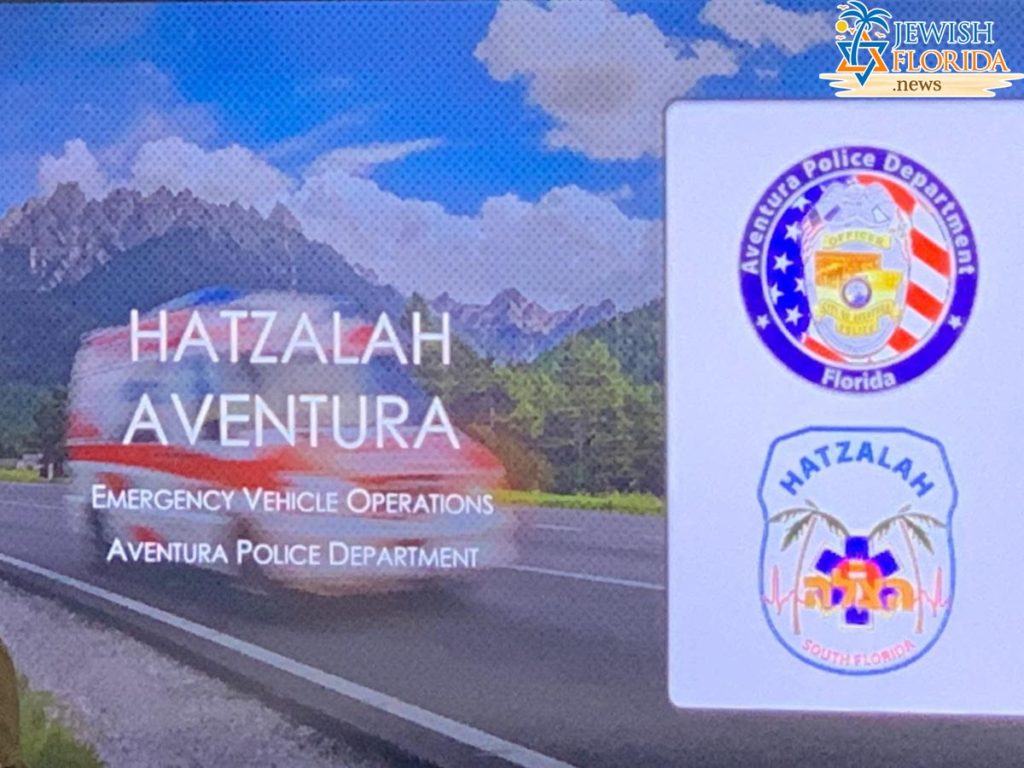 If you are interested in sponsoring a lifesaving ambulance in your community, please email info@hatzalahsouthflorida.org for more information.