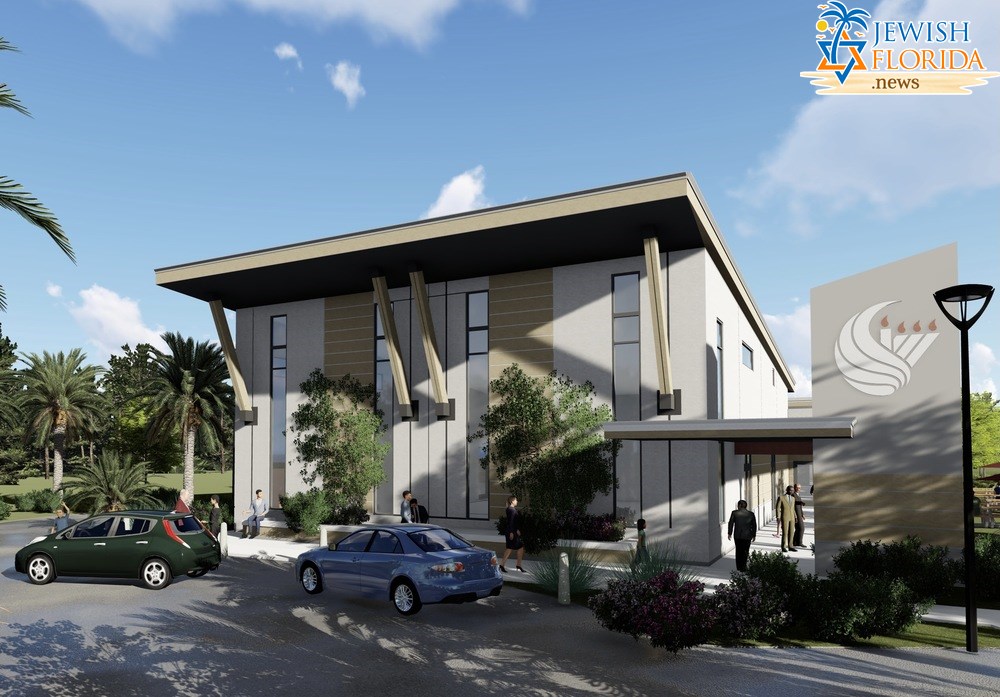 When Chabad of Greater Orlando, under the leadership of Rabbi Sholom and Devorahleah Dubov, saw the need for a Chabad House to service the Jewish student community, they asked Rabbi Chaim and Rivkie Lipskier to join them and establish Chabad at UCF. When the Lipskiers moved to Orlando in the fall of 2006, they knew there was an urgent need to service the Jewish students on campus, but couldn't imagine how rapidly they would be moving from one location to the next to accommodate that need.
UCF is the largest university in the United States, and is home to more than 6,000 Jewish students. Within a few months, the Chabad Center quickly outgrew its first home and moved into a second home. The new location allowed for exponential growth, with regular activities and dinners, but soon they were once again bursting at the seams.
It is said that "necessity is the mother of invention," and indeed, the day arrived, when a new Chabad Student Center for the Jewish students at UCF was born.
Through a seed grant spearheaded by Moris and Lilian Tabacinic and many generous donors, a two-acre property was purchased in 2015 paving the way for this dream to come to fruition. Construction will begin with groundbreaking on Sunday, Aug. 22, with the plan of building completion in the fall of 2022, culminating in the Tabacinics dedicating the campus.
Recently, Alan Ginsburg and the Ginsburg Family Foundation generously offered a matching grant of up to $500,000 for the building fund. Chabad is seeking partners in the community to help meet the Ginsburg Family Foundation challenge, where each and every dollar donation will be matched up to 500K. The Lipskiers are deeply grateful to Ginsburg and the Ginsburg Family Foundation for partnering in Chabad's sacred work, and quite literally investing in igniting the souls of Judaism's future.
This new location has, first and foremost, the necessary space Chabad needs to host hundreds of students comfortably. It is also prominently located on Alafaya Trail, a main road right across campus, and conveniently near numerous student housing developments and hotels, maximizing Chabad's ability to reach every student.
Chabad has been serving Jewish students for the past 15 years with free Mezuzahs, stimulating Torah classes and discussions, counseling, holiday programs, social events, their legendary Shabbat dinners, and tailored programs like Sinai Scholars, Pizza and Parsha, Mayanot Birthright, Weekly BBQ's and more.
The community is warmly invited to attend the groundbreaking of the future location of the Chabad Student Center on Sunday, Aug. 22, 2021, at 1 p.m., at 3144 N. Alafaya Trail, Orlando, Fl 32826.
For more information, dedication opportunities, and to RSVP for the groundbreaking celebration, please visit jewishucf.com/groundbreaking.
Source: https://www.heritagefl.com/story/2021/08/13/news/chabad-ucf-to-break-ground-for-new-student-center/15338.html