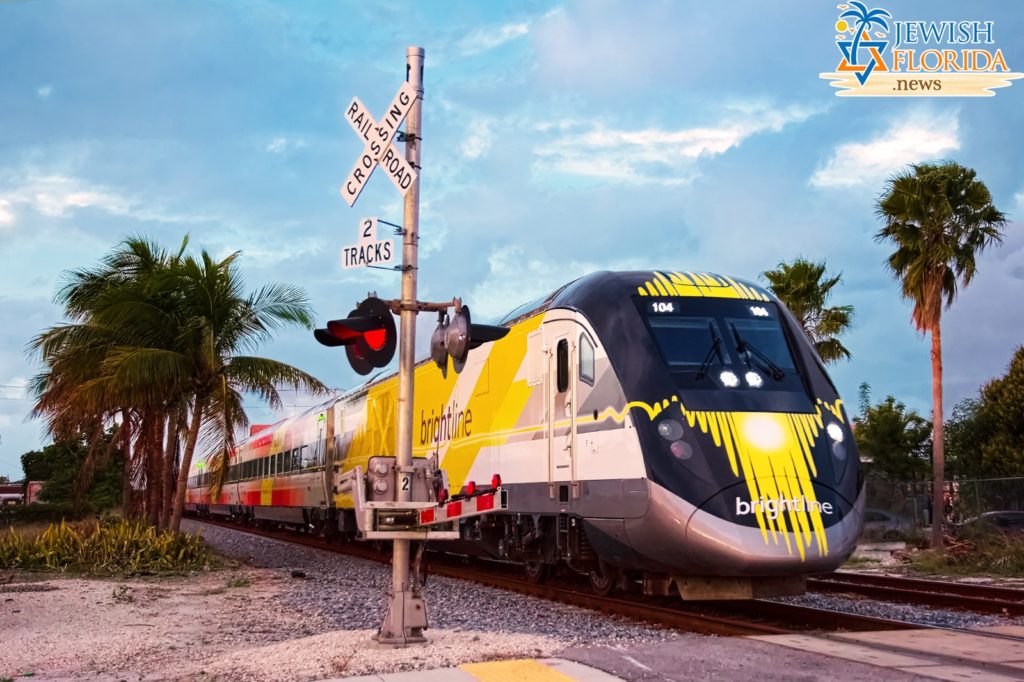 Brightline, the only provider of modern, eco-friendly high-speed rail in America, will be testing its full operating train schedule between West Palm Beach and Miami starting this week as it gears up to return to service this November. The public will continue to see increased train traffic on the rail corridor as Brightline nears its relaunch date. Prior to the restart of operations, Brightline is implementing additional safety measures, including the temporary installation of Variable Messaging Signs (VMS) at high trafficked crossings and the deployment of safety ambassadors throughout the community.

Brightline trains will operate at FRA-approved and authorized top speeds of 79 miles per hour along the entire 67-mile corridor. In light of this, Brightline is reminding the public, pedestrians, motorists and cyclists to make safe choices around trains and crossings. The safety message is simple: look, listen, live. Drivers and pedestrians should obey all traffic laws around crossings and never stop on the tracks. Pedestrians should remain alert and aware when near railroad tracks and only cross the tracks at a designated railroad crossing.
Key safety tips from Operation Lifesaver, a non-profit organization dedicated to increasing awareness about rail safety:
The train you see is closer and faster-moving than you think.
Be aware that trains cannot stop quickly.
Never drive around lowered gates — it's illegal and deadly.
Do not get trapped on the tracks; proceed through a highway-rail grade crossing only if you are sure you can completely clear the crossing without stopping.
If your vehicle ever stalls on the tracks, get out and get away from the tracks, even if you do not see a train. Locate the Emergency Notification System sign and call the number provided, telling them about the stalled vehicle.
At a multiple-track crossing waiting for a train to pass, watch out for a second train on the other tracks, approaching from either direction.
When you need to cross train tracks, go to a designated crossing, look both ways, and cross the tracks quickly, without stopping. Remember it isn't safe to stop closer than 15 feet from a rail.
ALWAYS EXPECT A TRAIN!
Trains will be adhering to quiet zones throughout testing and will not sound horns in designated areas unless there is construction occurring or an emergency situation.