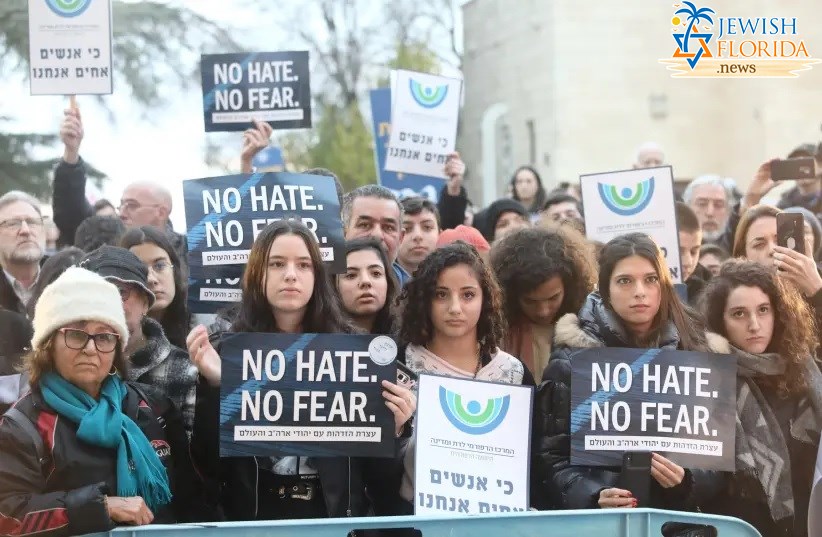 Antisemitic flyers have been circulating around two communities in St. Petersburg, Florida, according to ABC Action News.
Upon discovery of the flyers, local officials denounced the antisemitic sentiments noting that they do not represent the values of the city.
"St. Pete is not going to stand for racism, for antisemitism, for this type of hate-filled action," said Darden Rice, who sits on the city council, according to ABC.
The report notes that residents alerted Rice to the "disturbing" presence of the flyers, disseminated throughout two neighborhoods in the area.
"It was a very paranoid flyer," Rice told ABC. "It basically made Jewish people the extreme of anything and logically you can't be the extreme of both ends of the spectrum."
The St. Petersburg Police Department investigated the incident, noting that the campaign was organized by a group in California currently touring Florida to advocate for First Amendment rights. However, they added that no crime has been committed and therefore no immediate action will be taken for the time being.
ABC added that in light of the police departments decision, local officials will be "keeping an eye" on the antisemitic group, noting that it could be an opportunity to open a dialogue about fighting hate within their communities.
"We're going to shine a light on it because that sunshine is the transparency that disinfects racism, anti-Semitism, and this kind of hate," Rice concluded to ABC.
Source: https://www.jpost.com/diaspora/antisemitism/antisemitic-flyers-disseminated-through-two-florida-neighborhoods-667448