South Florida, known for its sun-kissed beaches and diverse cultural landscape, is now in for an even tastier treat as the beloved Acai Brazil Kosher Store expands its presence in the region. With its unique blend of Brazilian flavors and kosher offerings, this expansion promises to bring a slice of vibrant culture and healthy indulgence to even more communities in the Sunshine State.
A Taste of Brazil in Every Bite
The Acai Brazil Kosher Store has been a staple in the community, tantalizing taste buds with its authentic acai bowls and flavorful pão de queijo. As the store expands, its commitment to capturing the essence of Brazil's culinary traditions remains steadfast.
At the heart of the store's offerings are its iconic acai bowls. Bursting with the natural goodness of acai berries from the Amazon rainforest, these bowls are a delightful blend of creamy texture and fruity tang. Topped with an assortment of fresh fruits, crunchy granola, and drizzles of honey, each bowl is a work of art that reflects the vibrant colors and flavors of Brazil.
But the expansion doesn't stop at acai bowls. The Acai Brazil Kosher Store continues to introduce new Brazilian delicacies to its menu, allowing customers to explore the depth of the country's diverse cuisine. From traditional pastries to mouthwatering snacks, every bite carries the spirit of Brazil.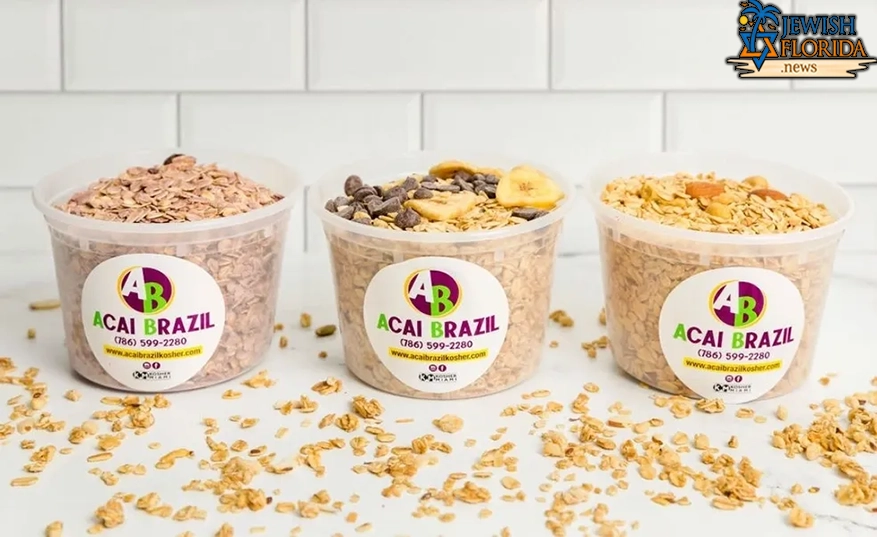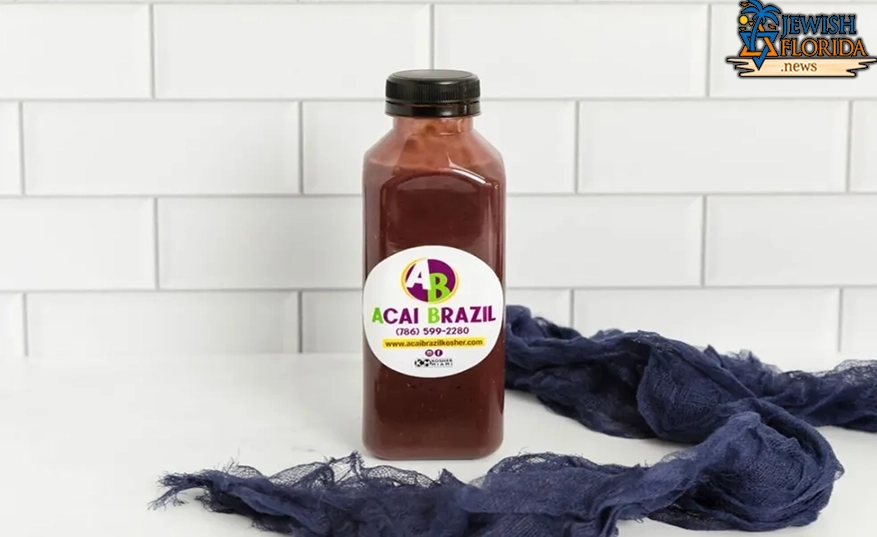 Catering to Kosher with Care
What sets the Acai Brazil Kosher Store apart is its unwavering dedication to kosher dietary practices. As the store expands, this commitment remains at the forefront, ensuring that those who observe kosher restrictions can savor the flavors of Brazil without any compromise.
The expansion takes into consideration the diverse kosher community in South Florida, striving to provide a culinary haven for individuals with various dietary needs. Every ingredient, every recipe, and every preparation method adheres to kosher standards, maintaining the store's reputation as a trusted destination for kosher-friendly delights.
A Community Oasis of Flavor and Friendship
Beyond its delicious offerings, the Acai Brazil Kosher Store has always been a place of connection and community. The expansion into South Florida continues this tradition, bringing people from different backgrounds together to share stories, make memories, and create lasting friendships.
The store's inviting atmosphere invites patrons to linger, engage, and learn. It's not just a place to grab a quick bite; it's a destination where cultural exchange happens naturally. Whether you're a local or a visitor, stepping into the Acai Brazil Kosher Store feels like entering a world where everyone is united by their love for good food and shared experiences.
A Growing Legacy
As the Acai Brazil Kosher Store expands its reach across South Florida, it's not just a business growing; it's a legacy blossoming. With each new location, the store carries its commitment to celebrating Brazilian culture and serving the kosher community. It's a testament to the enduring power of food to bridge gaps and create meaningful connections.
So, whether you're a long-time fan of the store or a newcomer curious about the flavors of Brazil, the expansion into South Florida promises an exciting journey of culinary exploration. From the vibrant streets of Brazil to the sunny shores of South Florida, the Acai Brazil Kosher Store continues to be a beacon of culture, community, and, of course, irresistible flavors.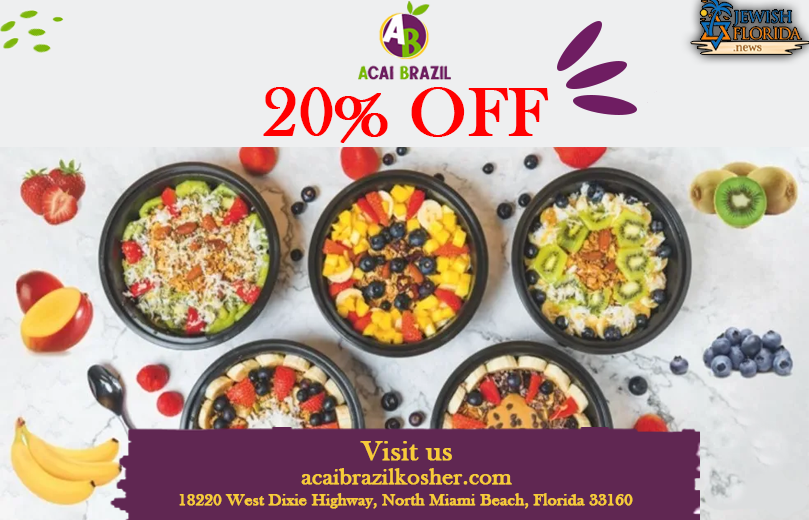 All items in Acai Brazil are certified Kosher Parve or Cholov Israel and are gluten free.
---
Locations
18220 West Dixie Highway, North Miami Beach, Florida 33160, United States
756 W 41 St, Miami Beach, Florida 33140, United States